Drive Business Growth with Content Marketing Services in Brisbane
Schedule a free consultation with our team and let's make things happen!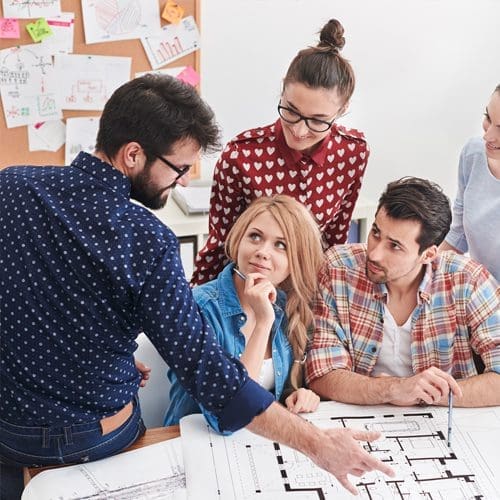 A great content strategy can stimulate interest, nurture your leads and take them on a journey through the sales process
Right Content, Right User
Creating the right content strategy is the core of Exposure By Design, to get brands closer to their customers and adding value to their lives. Content marketing is all about getting the right content in front of the right user at the right time – it matches the consumer's needs with your business. With content becoming an increasingly essential component of your message delivery, precise planning and execution of your digital content strategy is key to creating meaningful long-term customer engagement and delivering value for your business.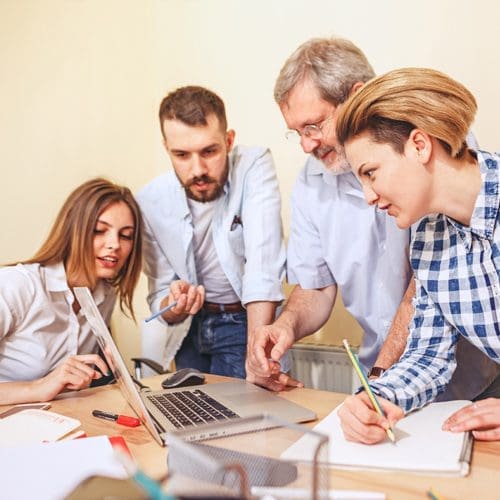 Brisbane content marketing specialists
Content Marketing in Brisbane: Implement an Effective Plan Today's digital landscape demands that businesses establish a strong online presence to remain competitive, and content marketing is one of the best ways to do this. Brisbane small businesses that want to engage their target audience should implement a content marketing strategy.
What Is Content Marketing? Content marketing is a digital marketing strategy involving creating and sharing valuable, relevant and engaging content in order to attract and retain a clearly defined target audience. The aim is to drive profitable customer action by offering relevant digital content that fulfils needs and interests – this could include blog posts, videos, social media posts, whitepapers, e-books or infographics for example.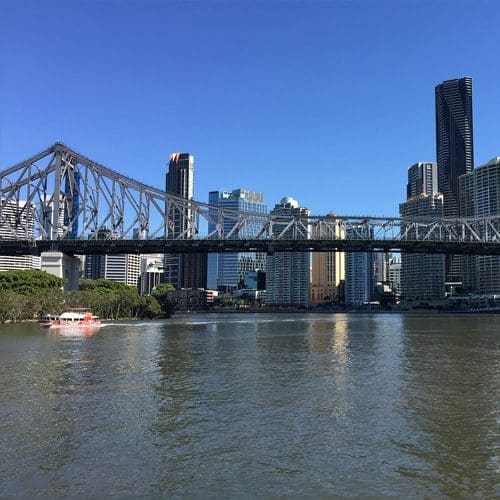 The Benefits of a Strategic Content Marketing Plan
Businesses in Brisbane that want to stand out from their competition must implement an effective
content marketing
strategy and reap its many advantages, which include:
Increases customer engagement: Engaging and interactive customer-centric content can help keep your audience engaged and interested in your brand.
Improves customer retention: Providing consistent content can help keep your customers engaged and increase customer loyalty.
Supports other marketing efforts: Content marketing can support other marketing efforts such as social media marketing, email marketing, and SEO.
Cost-effective: Compared to traditional advertising, high quality content marketing can be a more cost-effective way to reach your target audience.
Measurable results: By tracking metrics such as website traffic, lead generation, and engagement rates, you can measure the effectiveness of your content marketing efforts and adjust your strategy as needed.
Increases brand awareness: By creating and sharing valuable content, you can reach a wider audience and increase brand recognition.
Boosts website traffic: Effective content marketing can drive traffic to your website and improve your search engine rankings.
Generates leads: By providing valuable information to your audience, you can attract potential customers and generate leads for your business growth.
Establishes credibility and authority: Creating high-quality content that educates and informs your audience can help establish your business as a thought leader in your industry.
Builds trust with your audience: By providing helpful and informative content, you can build trust with your audience and establish your brand as a reliable source of information.
From Strategy to Execution: Exposure by Design's Comprehensive content marketing campaigns
Exposure by Design is a content marketing agency that offers a comprehensive range of services in digital, web design and content marketing. Never again will you have to wonder where the next article, press release, social media posts or newsletter is coming from. Exposure by Design helps your company identify and develop key brand messages. It then creates compelling story concepts that are brought to life. Exposure by Design is your business partner when it comes to own personal publishing machine or a one-off message consultant. We will work with you as often as needed to help you tell your story.
Exposure by Design is a content marketing agency that offers a comprehensive suite of digital, web design and content marketing services to help you achieve your business goals. Say goodbye to the stress of wondering where your next blog post, social media posts or newsletter is going to come from. Our team works collaboratively with you to identify your key brand messages and create compelling story concepts that resonate with your target audience.
No matter your needs, we work with you to tell your story and help you achieve your business objectives, you could say we are your business partner. With Exposure by Design, you can trust that your content creation will be engaging, relevant, and effective in reaching your target audience.
Content Marketing and SEO
We all want to rank high in the google search results and to receive the benefits of organic traffic that keeps coming to our website day after day. A well executed content strategy can achieve this:-
Search engines like Google favour websites with high-quality, valuable, and relevant content that provides value to users. By consistently producing high-quality content, you can attract visitors to your site, increase engagement and ultimately improve your website's SEO ranking.
Clever content marketing allows you to include relevant keywords naturally in your content, which helps search engines understand what your website and each page is about. By optimizing your content for specific keywords, you can improve your website's visibility in search engine results pages (SERPs).
High-quality content attracts other websites to link back to your site, which can help increase your website's domain authority and improve its ranking in search engine results. Content marketing can help you create the kind of content that other websites would be happy to link to.
Engaging and informative social media posts can be shared on social media platforms, which can help you to get more visibility and links to your website. The more your content is shared, the more it is likely to be seen by new audiences, and the more exposure your website will get and the more that Google will like your site.
Great Search Engine Optimisation content can help improve your website's search engine optimisation by providing high-quality, relevant, and engaging content that is optimized for Google and can help attract links, shares, and traffic to your site, and more traffic means more leads and sales.
Content Marketing Solutions for Brisbane Small Businesses
At Exposure by Design a full-service marketing agency, we understand that content marketing can seem daunting for small businesses. However, we believe that even the smallest businesses should have access to the benefits of content marketing, and we're here to help.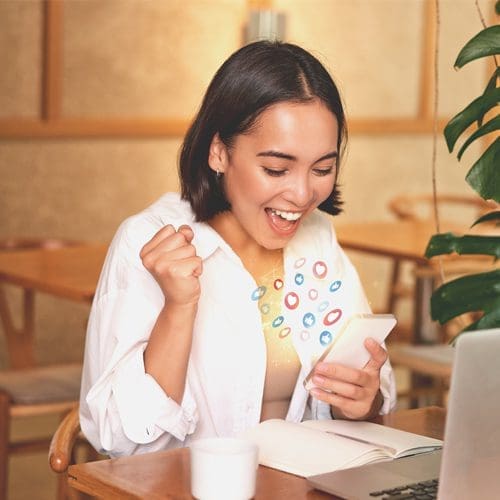 Our lead-generating content marketing services for small businesses include: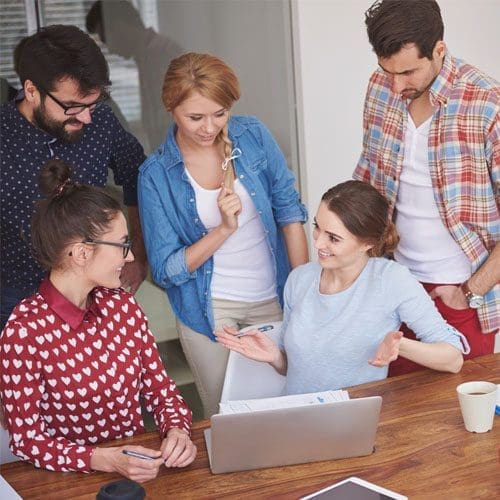 We work with you to create a range of engaging content for your marketing efforts in line with your content strategy, including:
With Exposure by Design, you can rest assured that your content marketing efforts will be effective, affordable, and aligned with your business goals.
Lead Generation through Compelling Content for Your Business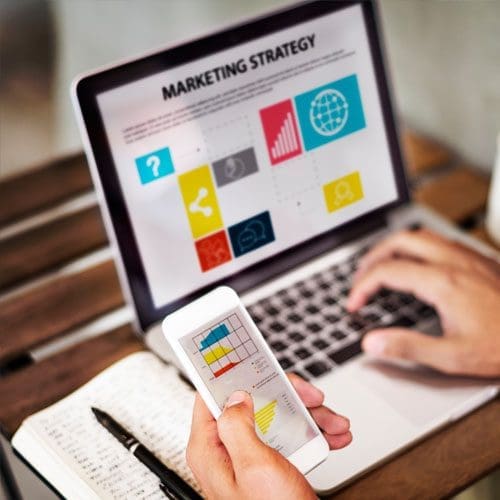 At Exposure by Design, we understand the importance of content in generating leads for your business. Compelling content can motivate potential customers to share their contact details (email address or phone), and with our digital marketing expertise, we can help you capitalize on this trend.
Our lead generation strategy revolves around content marketing, and we offer a range of valuable content resources that your audience will love. In today's digital landscape, audiences are eager to receive information and content that can help them, making content marketing an excellent way to generate leads.
Our team specializes in creating content that is tailored to your target audience. We can create blog posts, eBooks, online courses, and other resources that provide answers to your audience's questions, offer insights into your industry, and entertain them with great content.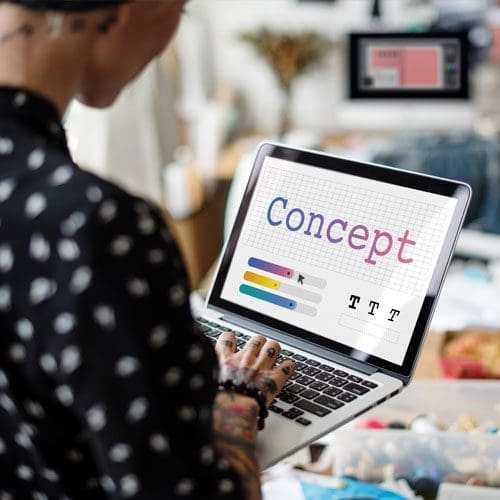 We are highly experienced in helping business owners understand the resources that will offer the most value to their target audience while reinforcing their brand as the go-to authority figure within their industry.
Whether it's planning, resourcing, creating, or distributing your lead generation resources, we are here to assist you. Our services are designed to get your sales team flooded with inquiries, and we will work closely with you to ensure that your content marketing efforts are highly effective.
At Exposure by Design, we are committed to helping you generate leads with content marketing. Contact us today for a free consultation and let us help you take your lead generation to the next level.
We love new projects! If you're ready to get going click the button and let's get this ball rolling!