We Custom build you a new wordpress website, that looks great, is fast and SEO friendly plus delivers you outstanding results.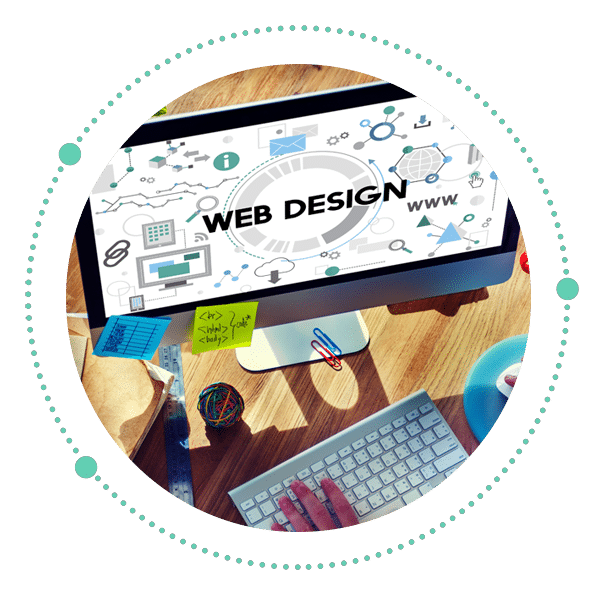 Crafting Professional Small Business Websites that Rank High and Convert
Are you looking for a new website or need to redesign your existing one? Look no further than Exposure by Design in Brisbane, your one-stop shop for all things web design. Whether you are a small business owner or an established company, our team of experts are here to help you create a professional, user-friendly website that exceeds your expectations. With a focus on modern design and functionality, our sites are optimized for maximum performance and conversion rates. It's no secret that a beautiful and functional website is integral to your online presence. With over a decade of experience, our expert team at Exposure by Design provides web design solutions that cater to businesses of any size.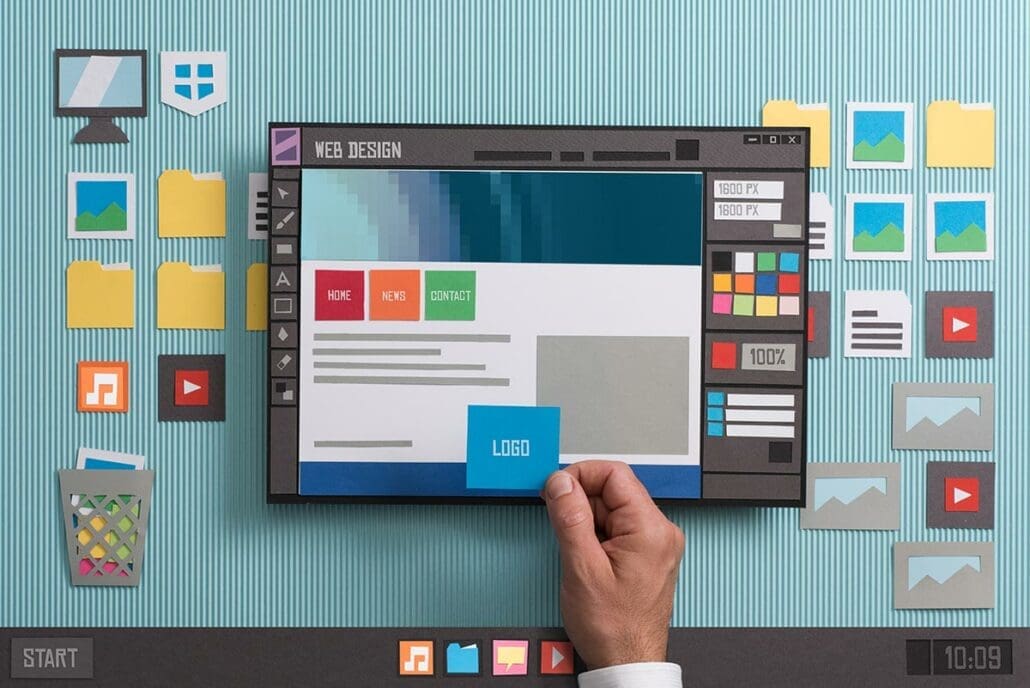 Why Choose Us for Web Design Brisbane?
Our web design agency is known for creating unique and custom website designs that deliver results. From custom build websites to new WordPress websites, we provide professional web design services that help businesses achieve their goals. Our focus on lead generation, conversion rate optimisation, and user experience sets us apart, making us one of the top web design companies in Brisbane.
So, what makes for a great website design? We understand and work with the best practices that make up a stunning website. From good web design to great web design, every step of the way is taken into account. We cover everything from the design style, user interface, landing pages, ease of use, page load time, and responsive design to deliver the end result that your business deserves.
Our website development team is complemented by our digital marketing specialists who ensure that every website project is optimized for search engines like Google, as well as for social media and online sales. This integration of professional web design service and digital marketing service ensures that your online presence is up-to-date and effective in attracting prospective customers.
Creating a Good First Impression with Great Web Design
As a leading custom website design firm, we understand the importance of creating a good first impression with your website design. In today's fast-paced digital world, your website has just seven seconds to capture the attention of potential customers before they decide whether or not to continue exploring your site. This is why it is essential to have an intuitive design that loads quickly, optimised for mobile specifically, and uses white space and a heat map tool to highlight important information. In addition, use an introductory video to engage visitors and keep your content flowing, even below the fold. Avoid overloading the visitor with too many graphics and content. Remember, website design is about the experience, so make sure it is easy to use, loads quickly and works as it should. By keeping these tips in mind, you can create a website that captivates real live human readers and revolutionizes the way your business communicates with your customers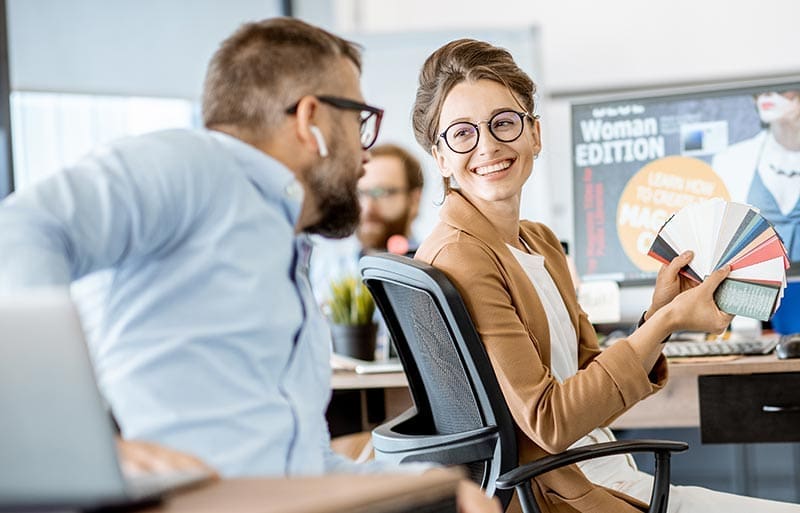 What makes us different from other web design agencies in Brisbane?
We offer continous support for your website. If you have a problem, call us! We are always available and accesible
Our websites are easy to update yourself should you want to. And if you get stuck, we are just a phone call away
Attractive Website Designs
Not only are we Web Designers & developers, we are graphic designers as well. This means the website & images are visually appealing
Mobile Responsive Website
All of our websites are mobile responsive and will adapt to any sized screen. A mobile responsive website is absolutely essential
We understand "user experience" which means our websites are designed to flow easily and work well on all devices and screens.
We know what search engines like Gogle require from websites to start ranking and appearing in searches. We integrate this while we build.
Custom Web Design Services in Brisbane
At Exposure by Design Brisbane, we understand that every business has unique website goals. That's why we provide professional website development services with the capability to provide custom website designs. From online stores to lead generation websites, we create a website that matches your business goals and branding. Our web developers and project managers take care of every step of the way in crafting a custom website. We understand the importance of a good first impression, so our graphic design and logo design services are aligned with your target audience and brand image. We understand that a good website design can be a lot of work, but our step-by-step process makes it easy. You will be assigned a single point of contact who will keep you up-to-date on progress and ensure that the website project is completed to your satisfaction.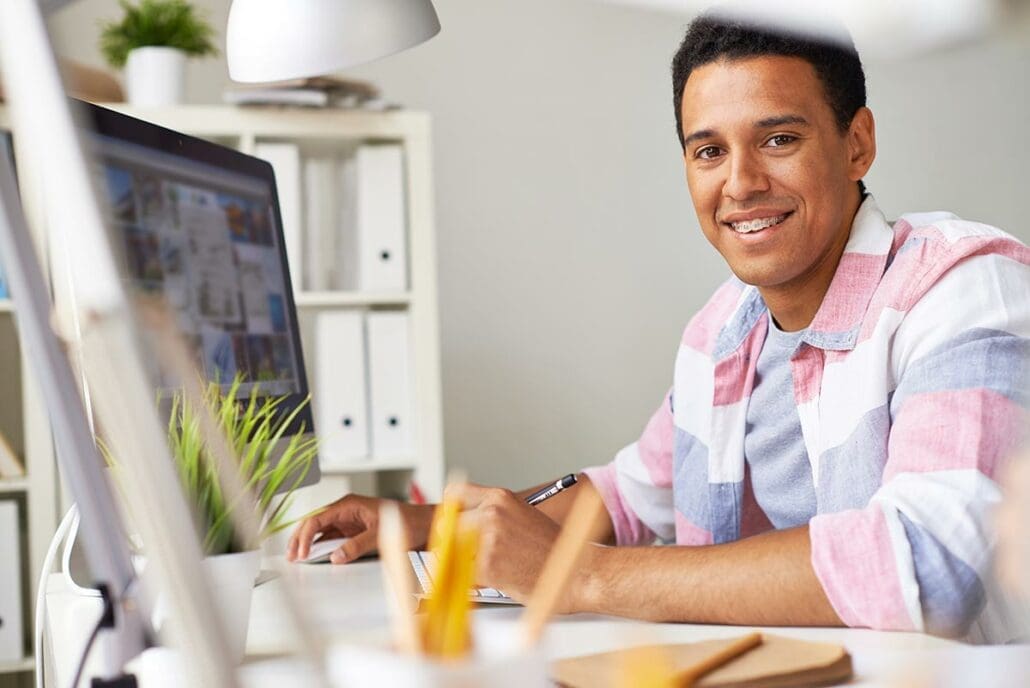 WordPress Websites that Cater to Your Business Goals
As a business owner, you want to focus on your business without worrying about technical aspects like website management. That's where Exposure by Design steps in. Our web design agency creates WordPress websites that cater to your business goals.
WordPress is a popular system that allows users to easily build and maintain a website without requiring coding skills or extensive technical knowledge. With almost 40% of existing websites built on WordPress, it is clear that this platform is a reliable and efficient tool for businesses, experts, individuals, and everyone in between. A new WordPress website offers a multitude of benefits, including an easy-to-navigate dashboard, a wide range of themes and plugins, and the ability to create a variety of beautiful websites, from basic blogs to complex e-commerce stores and social networks.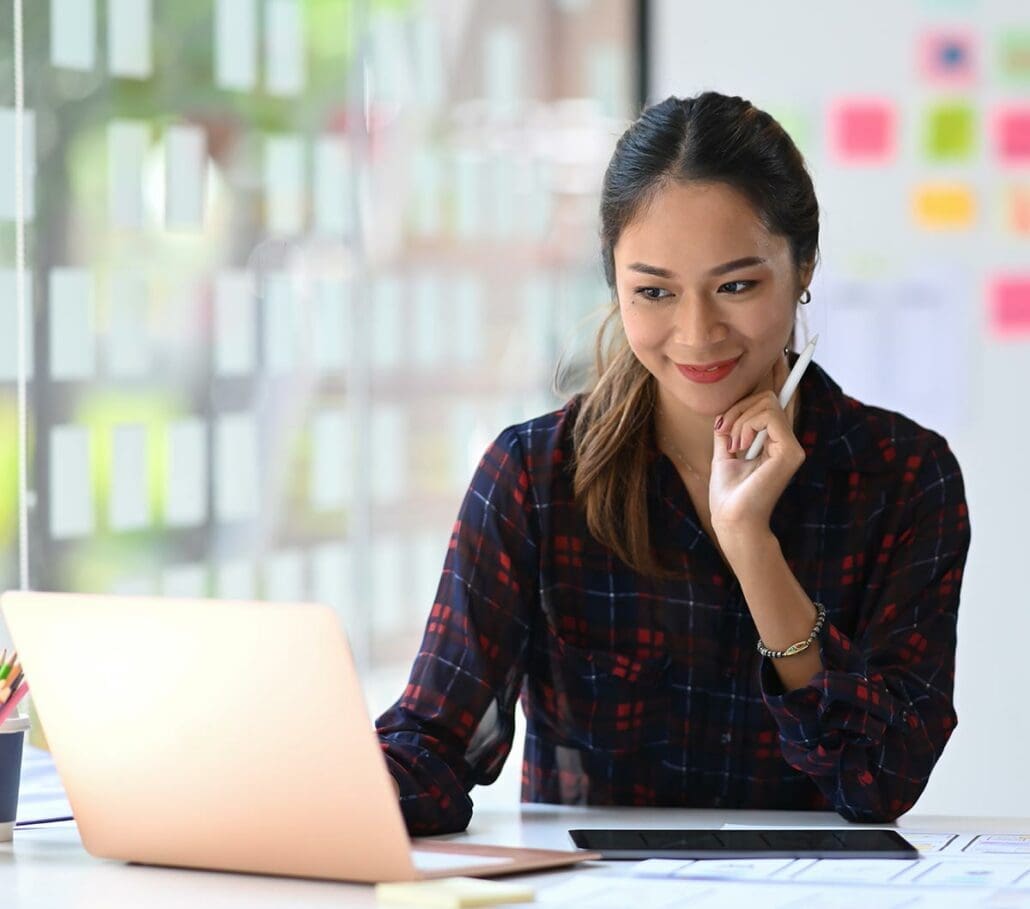 Choosing WordPress means having a website that is easily manageable and customizable, allowing for a sleek and professional online presence that can help attract and retain customers. In today's digital age, a well-designed website is crucial for the success of any business. Investing in a WordPress developer in Brisbane can ensure that you have a modern, responsive, and effective website that stands out from the crowd and supports your business goals.
Whether you're looking for a custom website or an online store, our website development team has the expertise to deliver high-ranking websites that are easy to manage.
We provide the best website design solution that matches your target market's needs, so you don't have to. Our WordPress websites boast the best practice in website content management systems and security updates, ensuring your digital presence is always up-to-date. So, if you are looking for a hassle-free and effective way to build a website, WordPress is the way to go.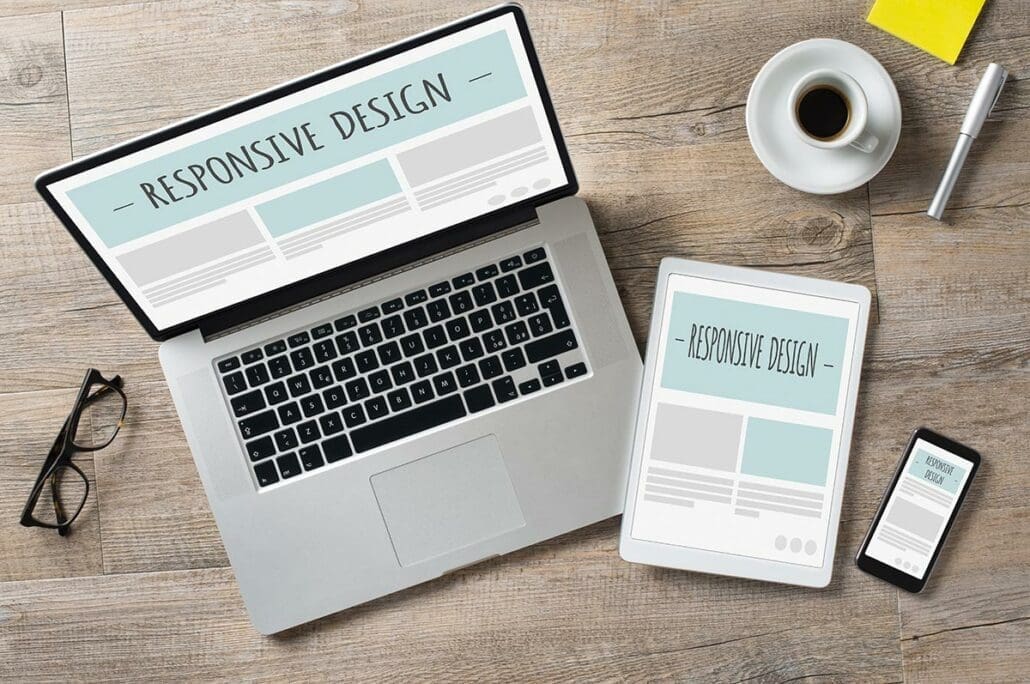 In today's digital age, mobile devices are used more than desktops. As such, a mobile-optimised website is vital to your online presence. Our web development team provides responsive websites that look great on any device. We ensure that your website ranks high on search engines, regardless of the device used.
For businesses looking to sell products online, we also provide e-commerce websites that are easy to manage
Our selection of WordPress themes are designed to be easily viewed on mobile devices such as iPhones and iPads. By using a responsive web design approach, our themes allow for optimal viewing on a variety of devices, including desktop computers, tablets, and mobile phones. This feature not only saves time in development but also reduces the costs associated with ongoing website maintenance. Additionally, our websites are compatible with popular web browsers such as Chrome, Firefox, Safari, Edge, and Opera.
A responsive website acts as a substitute for a mobile app, offering the opportunity to test an idea without investing in a personalized app. Discover the mobile compatibility of your website by testing it here.
Tailored eCommerce website design based on your unique business needs.
eCommerce marketing with a strategic approach can assist you in achieving your objectives.
Exposure by Design is exceptional in its capacity to craft exclusive eCommerce websites that are unrestricted by conventional eCommerce store models. By combining advanced eCommerce platform features with our exclusive know how, we can fashion bespoke eCommerce websites that eloquently represent your enterprise, assisting you in establishing a coherent brand narrative across the entire website while providing you the freedom to expand your content without limitations.
Our website designs specifically for eCommerce also result in better organic search rankings (SEO), increased conversion rates, and excellent overall performance. Additionally, our websites are created to be adaptable and able to grow alongside your eCommerce needs.
What types of websites do we build with WordPress?
It is possible to efficiently and affordably create several kinds of websites using WordPress.
A blog is a website that frequently publishes articles. Initially created for blogging purposes, WordPress is now typically the top preference for bloggers wordwide.
Brochure and business websites
A brochure website is a type of website that offers unchanging information. Even though alterations can be made by business owners from time to time, the data presented remains constant.
WordPress provides a user-friendly platform for designing and modifying web pages. With numerous page templates and design tools available, it is an ideal choice for creating straightforward unique websites.
You can frequently add new or updated items in your portfolio. These are created as a beautiful website so as to best show off your skills.
There are many options for showcasing your portfolio in an appealing way on the website's interface, such as various design themes and layout tools.
Directory and listing websites
One can transform WordPress into an online business directory or classifieds webpage by incorporating top-quality themes like Listeo or MyListing.
ecommerce websites and Online shops
WooCommerce is an extension that transforms a WordPress site into a virtual store. An online shop needs to be able to handle a large number of website visitors.
WordPress and WooCommerce make the perfect choice for companies that have a small to medium-sized presence and sell merchandise on the internet.
You can transform WordPress into a system for listing, booking, and selling tickets to events by adding a plugin like The Events Calendar.
We provide effective website maintenance services to ensure your website runs smoothly and performs optimally. Our dedicated team handles updates, security patches, content updates, bug fixes, and performance optimizations. With us managing your website maintenance, you can focus on your core business activities while knowing your online presence is in good hands.
We offer expert digital marketing solutions to boost your website's success. Our services encompass SEO, PPC, social media marketing, and content creation. With our strategies, you can increase online visibility, attract targeted traffic, and drive conversions. Trust us to keep your website ahead of the competition with our up-to-date digital marketing expertise.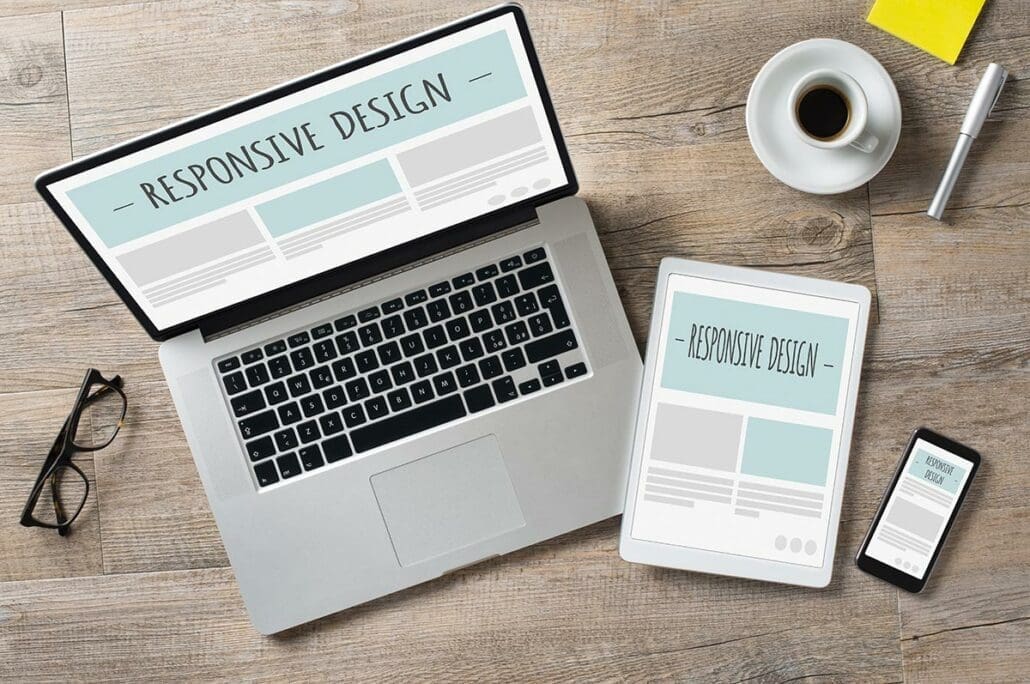 Not ready to hire a website developer?
No problem, here are some good resources to get you started.
We love new projects! If you're ready to get going click the button and let's get this ball rolling!