Digital Marketing for Brisbane Small Business Owners
Exposure by Design provides affordable website design options for small businesses in the Brisbane, Gold Coast, and Sunshine Coast regions without sacrificing quality. We help your business grow by creating a sleek and professional website as well as enhancing its visibility on Google search results to generate higher rankings and more valuable leads.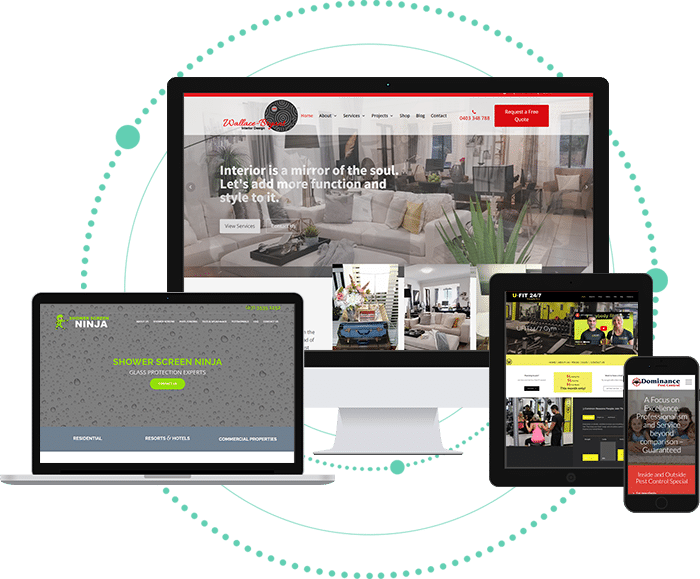 With our comprehensive digital marketing strategies, we effectively target potential customers and engage with new customers within your specific target market. By aligning our efforts with your business goals, we ensure the best results, driving meaningful conversions and maximising your online presence through innovative digital marketing strategies.
Our Digital Marketing Expertise
Search Engine Optimisation
Want to Stand Out From the Competition?
Your website serves as the central point of all your marketing activities. All of your online marketing efforts aim to direct visitors to your website, and personalised web design enables you to effectively showcase your brand to the world. Your website is fundamental to your digital achievements.
Exposure by Design works with you to create an exceptional website that showcases the uniqueness of your brand. First, we delve into factors like content strategy, SEO keywords, design specifications, and user experience, to determine what features and functionalities you need. Our web design service includes content writing and page design, plus ecommerce integration and other customisable options to tailor your website to your needs.
As a comprehensive web design and digital agency, we combine expert web design principles with seamless web development practices to create visually appealing and user-friendly websites that cater to your specific business needs.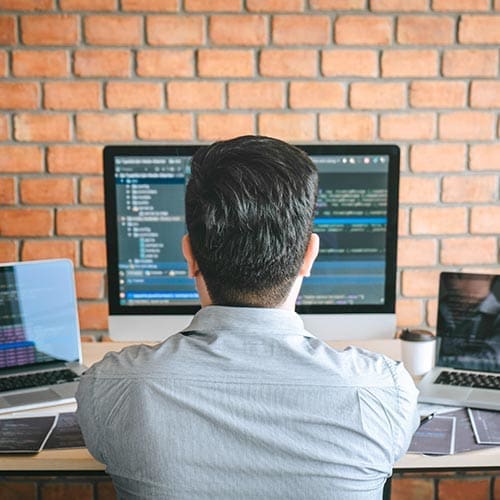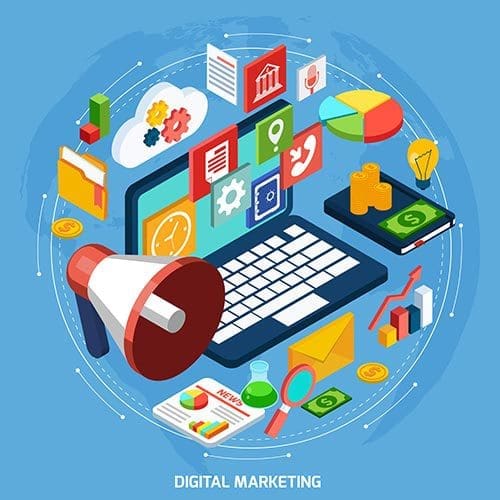 Digital Marketing Solutions for All Your Needs
At Exposure by Design we believe that marketing revolves around creating a genuine connection with people. To achieve this, we acquaint ourselves with your brand and your customers, and develop a marketing strategy that corresponds to your objectives, resonates with your audience, and highlights your strengths.
Then we work tirelessly to come up with messaging that directly addresses your audience. We assist you in navigating the constantly evolving media terrain, and identify the platforms that will amplify your message – whether that be Google search, social media, influencer marketing, or traditional PR.
Search Engine Optimisation
We'll help you conquer the search engines, and send your brand to the top
SEO is an integral part of our website build process, and it doesn't stop there. Our skilled SEO specialists are able to offer comprehensive SEO assistance and analysis to help you achieve your objectives.
Are you telling the search engines what your business is all about?
Let's have a conversation about how our SEO service can help you create an SEO campaign that targets the words that your clients actually type into Google when they are looking for you.
Through meticulous keyword research and strategic optimisation, our SEO services aim to propel your website to the top of the search engine results, ensuring maximum visibility and driving targeted organic traffic to your online presence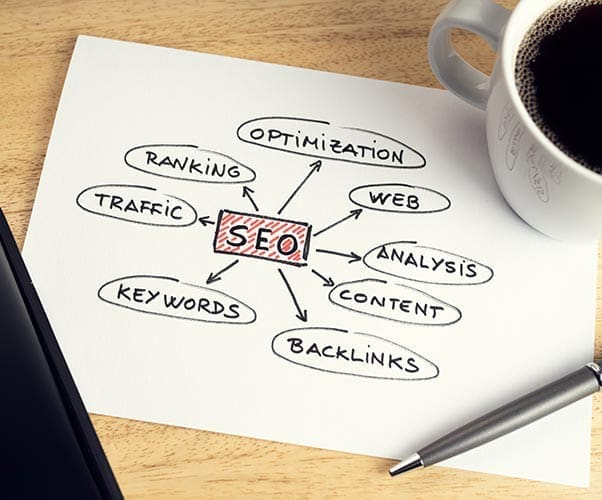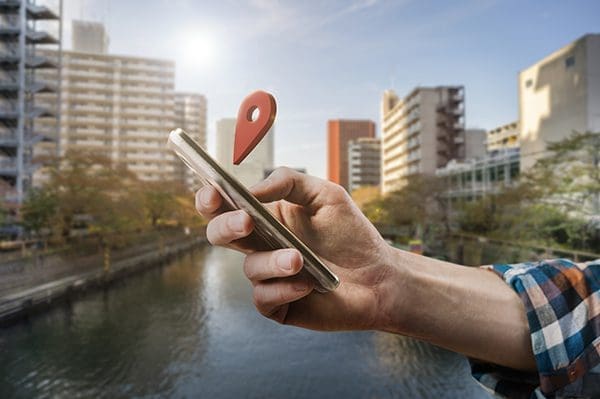 A small business-oriented Local SEO firm based in Brisbane.
Everybody, well almost, 97% of people have searched for a local business online. 
If customers don't have a recommendation from someone close to them, they turn to Google for help. These searches are very specific and usually people are wanting to buy. Approximately one-third of all local searches end up making a purchase from a business that's similar to yours. With Exposure by Design a leading digital marketing agency Brisbane, it becomes effortless for customers to find your business on the first page of Google search results when they're searching for your specific local service.
You can now sell your products and services on your website and allow customers to pay with their credit card straight away. A proper eCommerce design will engage your customers to take action while supporting your current business efforts to increase incomes and profits.
Exposure By Design offers a powerful online ordering and marketing solution with complete streamlined system management, giving your customers the best experience…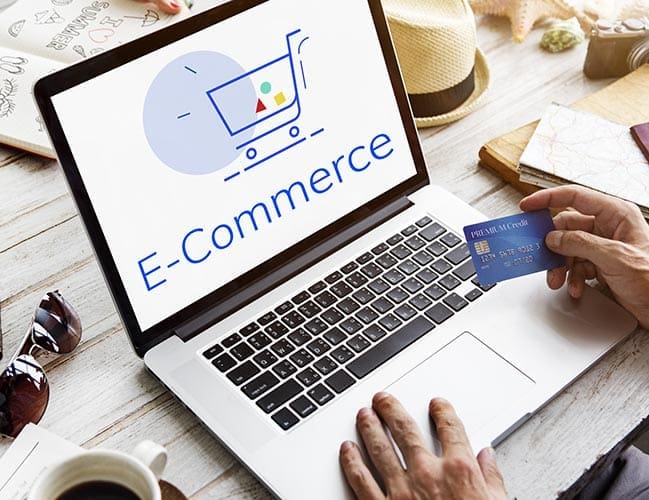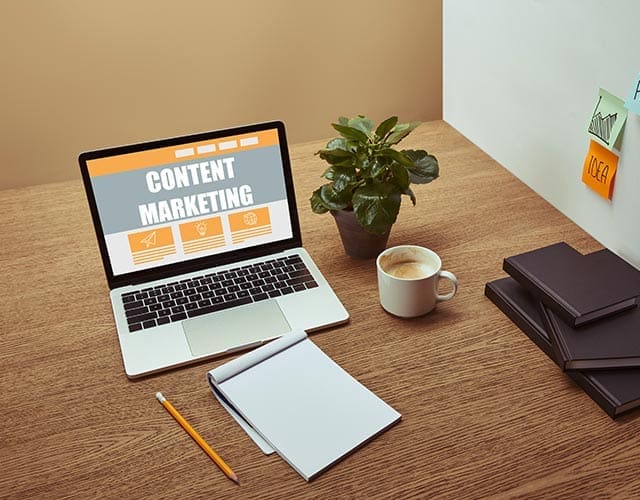 Get your Marketing plan going and working for you.
Are you a business located in Brisbane and in need of content marketing services?
It doesn't matter where your business is based, you probably know that you require a strategy for content marketing. It's possible that you've begun but are disappointed with the outcomes, or you may be unsure of where to start. Don't worry though, Exposure by Design is available to assist you with your content creation.
We will guide you on the steps to take to improve your SEO, marketing communication, lead generation, digital marketing and other related strategies. We will advise you on the most suitable channels and platforms to use for your marketing activities. Whether you intend to create an email marketing plan, establish an online presence or implement a content marketing strategy using e-books, blog posts and social media platforms, we will provide you with appropriate guidance to boost your marketing efforts.
We strive to simplify website management for you during the creation process, but occasionally it's more practical for us to handle everything. As your website's administrator, we take care of ongoing tasks such as monitoring, updating, and backing up your site, ensuring that it stays optimized. You can contact us at any time for technical assistance or to make changes to your site. It's just like having a full-time website administrator but at a reduced cost.
We have supported numerous businesses in the Brisbane, Gold Coast, and Sunshine Coast regions to expand by providing a fresh new look to their website and business. If you have an outdated website and wish to revamp it, reach out to us, and we will reimagine your website with a novel design, which will not only be modern but also user-friendly. A professional and well-planned design gives your business an advantage over its competition and also enhances its performance on search engines.
Our website redesign service is designed to deliver a great website design and transform your online presence via a better website. As a trusted web design company, we specialise in crafting brand new websites that not only capture your brand essence but also elevate user experience, ensuring your online presence stands out from the competition.
We create websites that are efficient, contemporary, and optimized for search engines, ensuring that our clients achieve the best outcomes within your budget. Our reputation stems from our ability to create wordpress websites that show your brand in the best light and cater to the needs of your intended audience.
Our team is passionate about assisting our clients in achieving their marketing objectives by designing visually appealing and fully functional websites. We strive to simplify, streamline, and make the web design process enjoyable for our clients. Utilising advanced technology and adding a personal touch, our team is dedicated to ensuring our clients have a seamless and hassle-free experience.
Don't just take our word for it
Most frequent questions and answers
We love new projects! If you're ready to get going click the button and let's get this ball rolling!