Click on pages and then edit the page that has your testimonials on it. In most cases this will either be a home page or testimonials page.
Scroll to the testimonials section and click edit.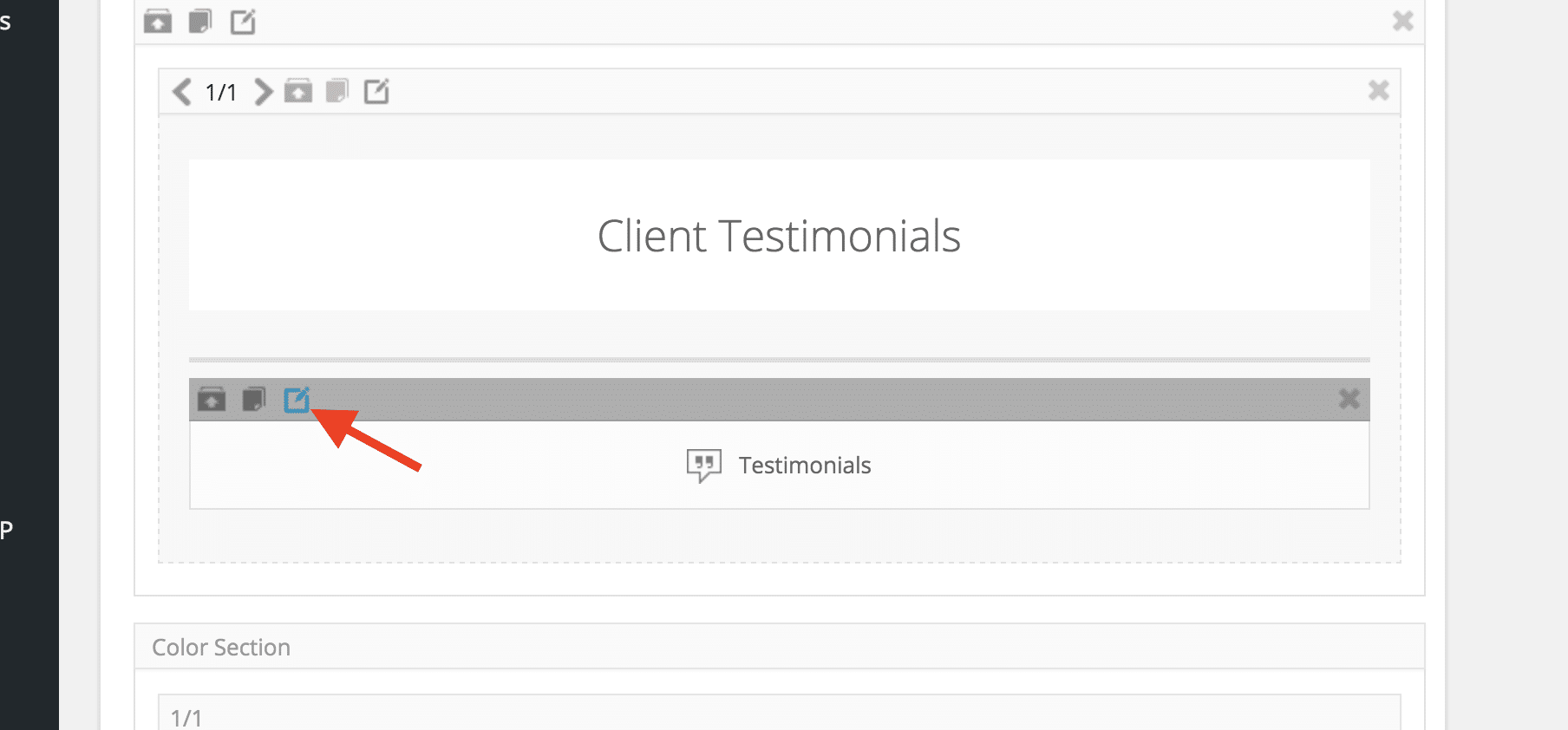 This will then show you a list of your current testimonials which you can edit by clicking on or add a new testimonial by clicking the plus button.
You can then add the testimonial content, name, address and a picture of the personal giving the testimonial or there property. (make sure the image is square)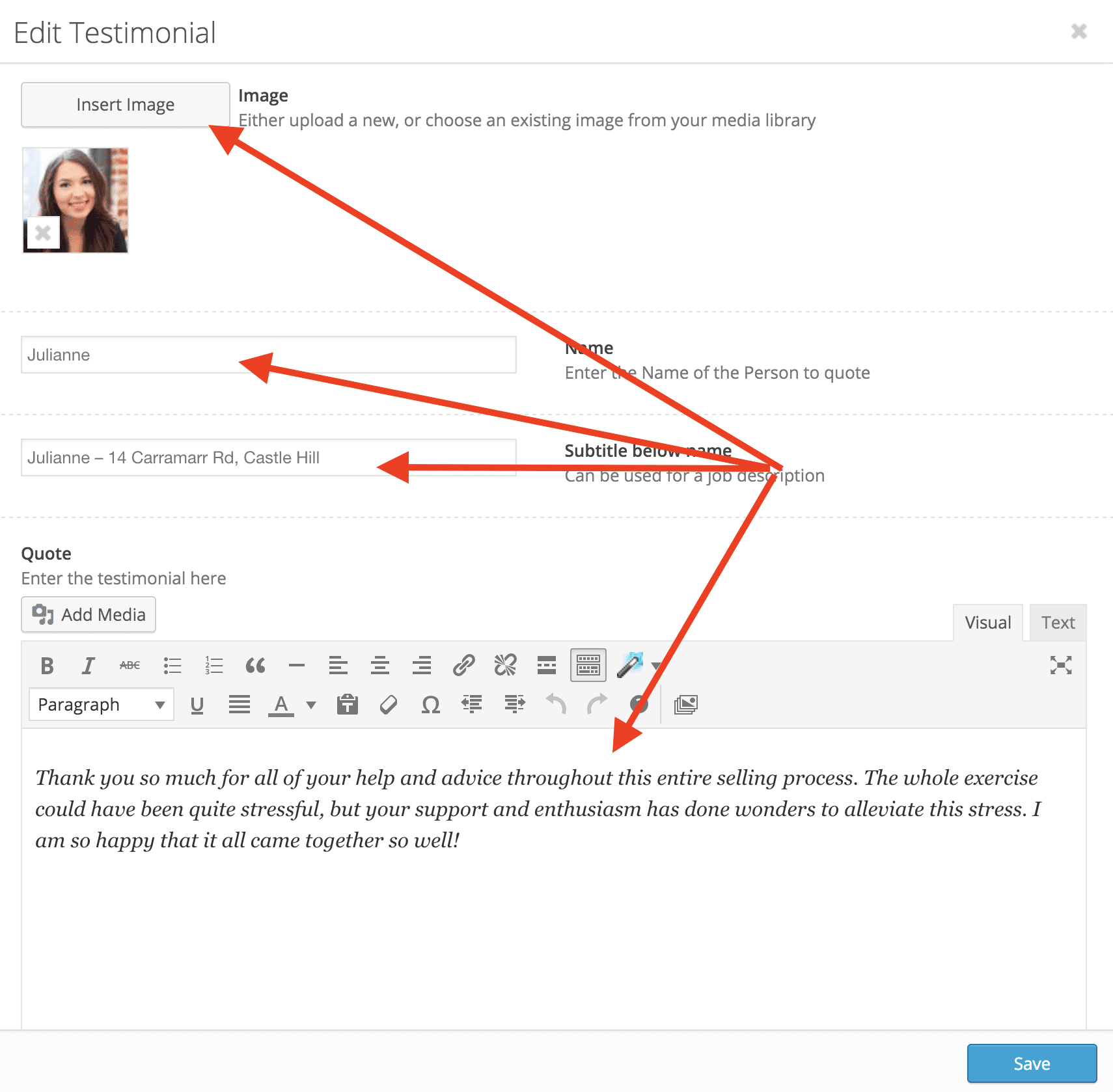 After you have added this information, save the testimonial and click publish on the page.