People turn to Google 3 billion times a day for answers —  that's over 1 trillion queries a year.
It's a reliable, trusted source of information for people looking for companies. So why aren't more businesses taking full advantage of a tool so many use?
Search Engine Optimisation (SEO) sounds like confusing marketing-speak to many businesses. However, when done correctly, good SEO ensures that your business shows up high in search results pages (aka "SERPs"). Of course, having a high placement in search makes your business look more attractive to potential customers. And now, online reputation — as defined through reviews, social media, blogs and more —  is the engine fuelling location-based SEO.
In short: Local SEO matters.
As a business, you must capture one of those first five search results —  at a minimum —  to help customers easily find you online.
Our research shows that the first 10 reviews can move a business from the second page of search results to the bottom of the first. What's more, just 50 reviews result in a nearly 266 percent increase in click-through rate.
Other research shows that nearly 68 percent of people clicked on one of the first five results on that first page. (In contrast, just under 4 percent of people checked out the remaining five links in the top 10). The data is compelling: Keep moving up in search results or risk becoming invisible to the people you're trying to reach.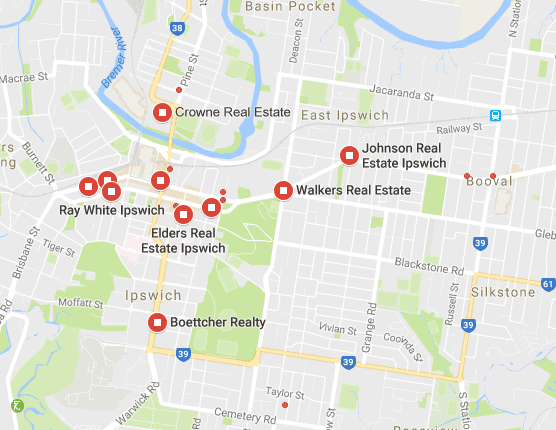 As Google describes it here, more positive reviews and a better search rank improve local search visibility. As a result, businesses showmore prominently on Google Maps. This is significant given that millennials are three times more likely to use Google Maps to research local businesses than boomers, and this trend is accelerating.
How Can Your Online Reputation Improve Your SEO?
We all know that search engines, such as Google, frequently change their algorithms and keep most of the intel on how they rank sites under wraps. Even the greenest entry-level marketer understands that popular websites which receive lots of clicks, and are connected via numerous links from other reputable sites, are accorded better positions in search results.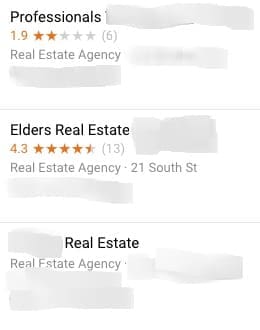 The most Important review site for Search Engine visibility is your Google Business listing.  This is what drives the star ratings as well as your location of the Google Maps.
These new positive reviews will not only drive up your company's search ranking, but also help prospective customers decide to do business with you and not your competitor.
If You Build It, Good SEO Will Come
In order to build review volume, take the following steps:
Step 1) Get over your fear. Sometimes companies are reluctant to ask for public customer feedback out of concern that it will be negative. In actuality, you'll see some negative feedback, but your neutral and positive reviews will typically far outweigh it.
Step 2)  Make it very easy. Mobile surveys can capture review feedback at its freshest. You can also send emails asking for review feedback and include links to the review sites that are the most relevant to your business. Invite customers to leave a review with careful language and a flow that is optimised for mobile users.
If you don't get a response on your first try, we encourage you to follow up twice (but no more).
Step 3) Ask in person. After your company has delivered a service, ask the customer to please consider leaving feedback on key review sites and explain why it matters. Most satisfied and neutral customers won't proactively review you —  so they need a nudge to get going.
Remember, online reviews serve a dual purpose. First, authentic feedback from others helps prospective customers decide if they'd like to do business with you. Second, the more reviews you get, the more you'll rise in search and local map results, which enables more customers to find you.
If you would like to have exposure by design  run a 2 month Reputation Build program check it out here.  This program is designed to establish you as one of the best in your town or region. Check it here.
Other Reputation Management Articles for you to read:-
4 Reasons to Know What Customers are Saying About Your Business
5 Common Mistakes to Avoid when Requesting Reviews
3 Ways Bad Online Reviews Are Ruining Your Business
10 Dos and Don'ts for Developing a Solid Review Requesting System
5 Steps for Property Managers to Improve Your Online Reputation