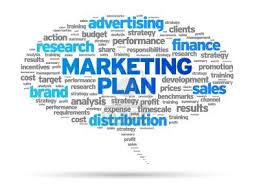 Salesmen have used marketing messages to quickly and successfully connect with their prospects and customers. However, it hasn't always been the first choice in advertising, despite of its relevance in sales.
When we develop our content, we always have to think deeply about the title, author and messaging. However, emotional language must also be carefully considered in order to ensure that we are efficiently speaking with all the of the internet users, readers and our target audience.
Accommodating Your Prospect vs. Your Audience
The main difference in using NLP in sales versus advertising is that salespeople usually participating in one on one interactions. They can assess whether their buyer likes auditory, visual, or kinesthetic language, and stick to that choice.
On the other hand, marketing materials needs to cater to lots of people with different choices. Because it's rare to see psychological language predisposition among a kind of buyer or target audience– the population of people is split into three kinds. Marketing professionals attempt to hit all these three types of people with their messaging.
Here are some tips for the best ways to do that:
Visual- Visual people, process the information with their eyes and for that reason they are the types of consumers who are drawn to the contents they can see, such as infographics, videos and SlideShares. If you are targeting visual kinds of audiences, you should use languages that stimulates color, brightness, and sight. This method will use keywords like "show me," "green with envy," and so on in your content.
Auditory – These are the kinds of people who like to use their ears and listen to what they want to know. Rather than promoting products in a visual method, you will gain their attention by using sounds, music or an informational  noise, like podcasts or recorded meetings.  This method will use keywords like "Hear me out," "tell me," "struck a sour note," in your content.
Kinesthetics –  These are the hands-on learning kind of audiences. Whereas visual or auditory consumers like to see or hear details, kinesthetic individuals, in fact, need to get involved by clicking or communicating in some way to see how the item works.  These people use physical expressions like "let's walk through this" or "take on a problem.".
Every person falls under one of these types. Becoming aware of your own predisposition can help you steer your content in the right direction and you can also mix a few of these.