Are you still using Universal Analytics for your website? It's time to make a move to Google Analytics 4 (GA4), which provides robust analytics capabilities and insightful data analysis. The transition may seem daunting, but it is an essential step to take to gain a better understanding of your website's performance. In this blog, we will guide you through the process of transitioning from Universal Analytics to Google Analytics 4, with step-by-step instructions and helpful tips to make the process easy and smooth. Let's get started!
1. Introduction: The Switch to Google Analytics 4
As a website owner or publisher, you need to be aware of the switch from Universal Analytics to Google Analytics 4 (GA4). While Universal Analytics has been the standard for measuring website performance, GA4 offers a unified experience for properties across multiple channels. With GA4, you can see measurements for your websites and apps, gain insights from machine learning algorithms, and measure multiple types of user interactions automatically. The switch to GA4 is inevitable, with existing analytics properties stopping data collection starting from July 1, 2023. However, Google offers plenty of time to make the transition. Plus, it comes with enhanced features that make tracking more accurate and easier to understand than ever before. So, it's time to embrace the change and start exploring the full potential of Google Analytics 4. [1]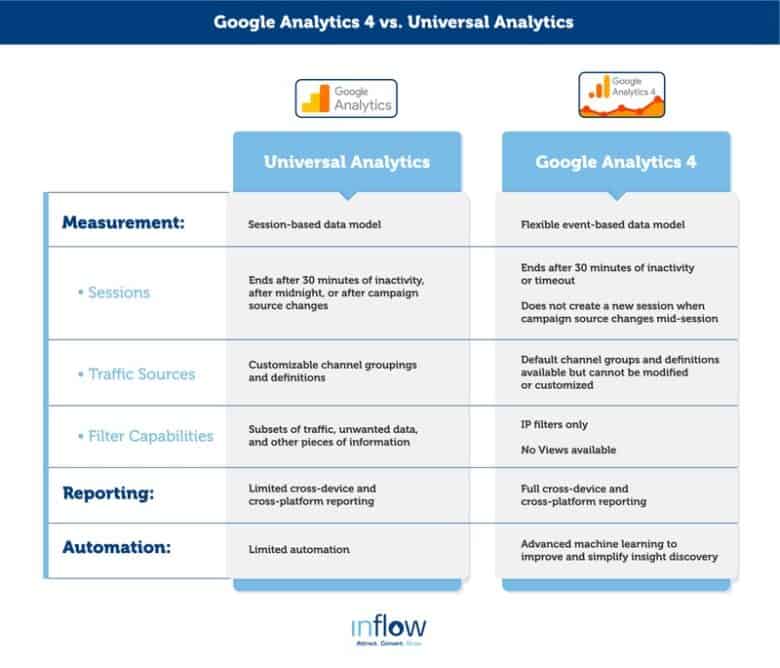 2. Differences Between Universal Analytics and GA4
As of July 2023, Google Analytics 4 (GA4) will replace Universal Analytics (UA) and become the recommended property type for Google Analytics. While both platforms measure similar metrics such as a total number of unique users and a total number of pages viewed, there are significant differences between the two. One major difference is that in GA4, all hits are tracked as events and views are replaced by "Data Streams." Furthermore, certain metrics such as average session duration and bounce rate differ between the two platforms. Additionally, conversion tracking is implemented differently in GA4 with only events that can be marked as conversions, whereas UA had multiple types of conversions. It's important to understand these differences when transitioning to GA4.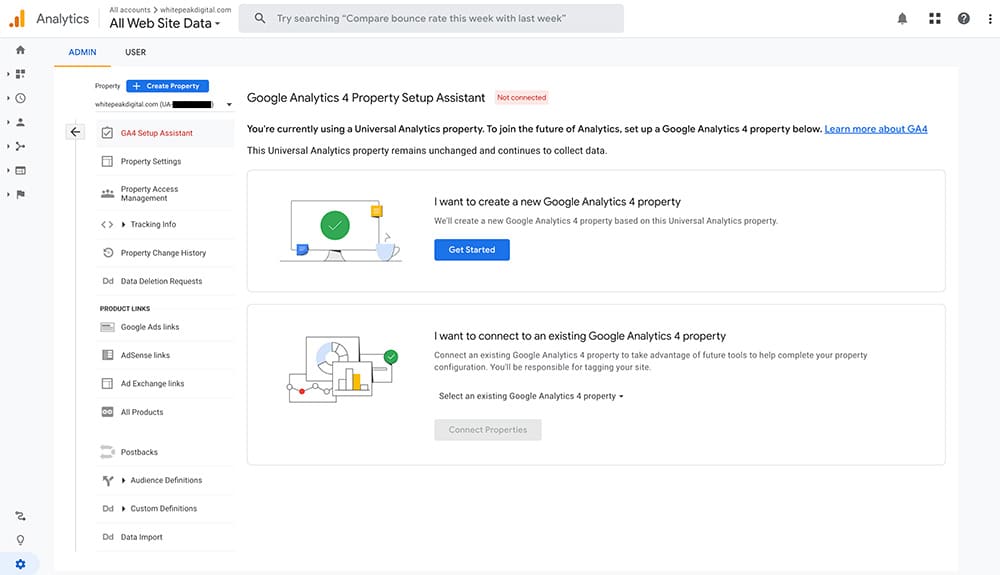 3. Importance of Transitioning to GA4
As a publisher or website owner, transitioning from Universal Analytics to Google Analytics 4 is an important task that you cannot afford to ignore. GA4's features make tracking more accurate and easier to understand than ever before. Besides, from July 2023 onwards, the free version of GA will no longer gather data. This implies that you must migrate to GA4 as soon as possible to keep using Google Analytics for free. If you delay this process, your website could lose vital analytics data, which is essential for tracking user behaviour, measuring the success of your marketing strategies, and improving your website's user experience. Don't wait until the deadline approaches – start your migration today. [5]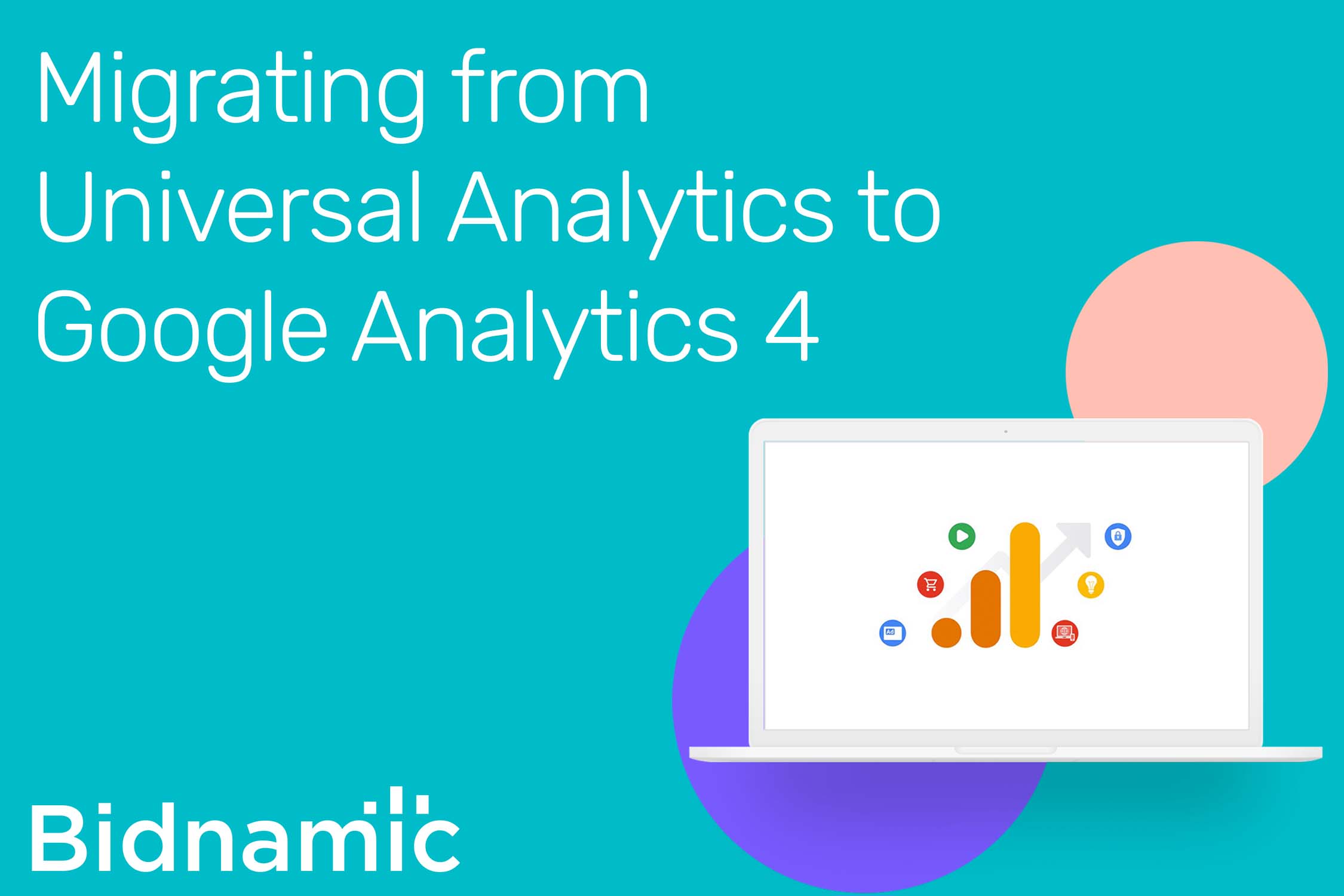 4. Timeline for Sunset of Universal Analytics
As per Google's announcement, Universal Analytics is going away. It's critical to migrate from Universal Analytics by July 1, 2023, to avoid losing data. Google Analytics 4 is the next-generation measurement solution that will replace Universal Analytics. Standard Universal Analytics properties will stop processing data, and you must migrate your settings. Google is encouraging its 360 Universal Analytics properties with a current order to receive a one-time processing extension ending on October 1, 2023. Any properties without a current order will stop processing data on July 1, 2023. Until then, you can continue to use and collect new data in your Universal Analytics properties. After July 2023, you'll be able to access the previously processed data, but you are advised to maintain your historical reports during this time.
5. Benefits of GA4
There are several benefits of Google Analytics 4 over its predecessor, Universal Analytics. For instance, it offers a more granular approach to measurement based on users and events, predictive analytics with actionable insights, tracking of web usage from apps like YouTube, Facebook, and Twitter, better privacy controls, and more. GA4 also allows the tracking of events without code, whereas Universal Analytics required Google Tag Manager to achieve this task. Moreover, GA4 bridges the gap between web and app tracking, providing a more complete analysis across platforms. Overall, the new version of Google Analytics is better equipped to handle modern privacy concerns while providing more comprehensive and accurate customer-centric reporting.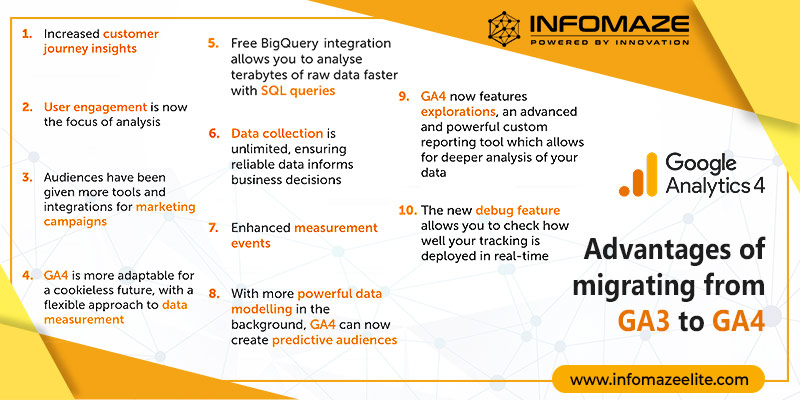 6. Unifying User Journeys with GA4
With Google Analytics 4, businesses can view unified user journeys across their website and mobile apps. Unlike Universal Analytics, which was designed for desktop web-based sessions, GA4 recognizes and measures various human interaction events that occur on multiple types of properties. Furthermore, it offers machine learning algorithms that provide predictive capabilities and modelled insights for businesses to grow and optimize their performance. And, because GA4 doesn't solely rely on cookies, it's built to keep up with the ever-changing digital landscape. Overall, GA4 aims to unify cross-channel data measurement, making it easier for businesses to identify key steps in the customer journey, improve customer experiences, and predict customer needs.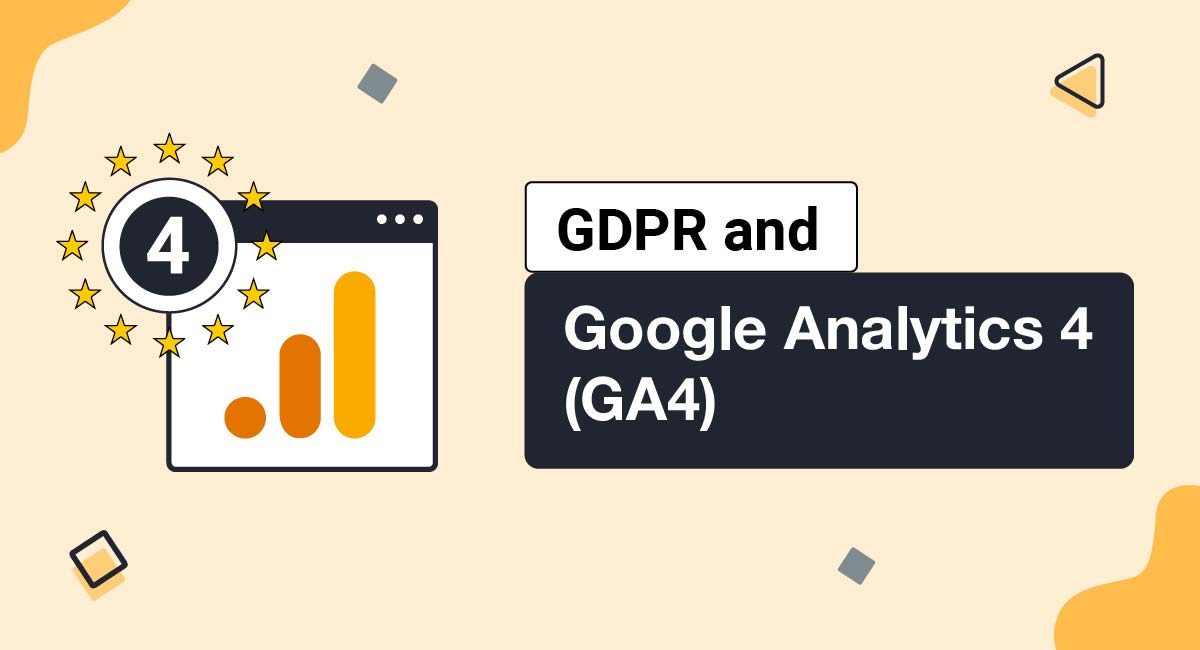 7. Increased Emphasis on User Privacy
As online privacy becomes increasingly important, Google Analytics 4 places a greater emphasis on user privacy. With Universal Analytics relying heavily on cookies, it has become outdated with the introduction of stricter regulations such as the GDPR. In contrast, Google Analytics 4 no longer relies solely on cookies and uses a more sophisticated approach to data collection. It features better privacy controls that allow for more granular approaches to data collection and retention, ensuring that users' data is protected. With Google Analytics 4, all data collected is anonymized, minimizing the possibility of collecting personally identifiable information. This approach ensures compliance with data privacy regulations and builds trust with users, ultimately leading to better customer experiences.
8. Automatic Tagging of Events with GA4
In GA4, certain events are automatically captured by default. These events fall into four categories, and to plan the structure of your events (names and parameters), you should check if your event is in one of these categories. If not, you can follow a naming convention and determine which category your event belongs to. The first category, called automatically captured events, includes App + Web (web tracking) events. These events include page_view, session_start, user_engagement, and first_visit. The second category is enhanced measurement events, which can be enabled in the admin section. These events include video_start, video_progress, and video_complete. Other events can be customized or disabled/enabled. Using GA4's automatic event tagging can save time and effort when setting up event tracking.
9. Better Funnel Reports with GA4
Better Funnel Reports with GA4 are one of the key advantages of upgrading to the latest version of Google Analytics. With GA4, you can identify the essential steps in the buyer journey across multiple channels and platforms, and analyze cross-platform data to forecast customer needs and offer better experiences. The platform provides more comprehensive funnel reports by automatic event tagging, which gives you access to more data than before. You can also leverage machine learning algorithms to optimize your website and app properties more efficiently than ever. GA4 helps unify all types of customer interactions, from website browsing to product purchasing, and enables better measurement and analysis of your online presence, making it an essential tool for businesses of any size.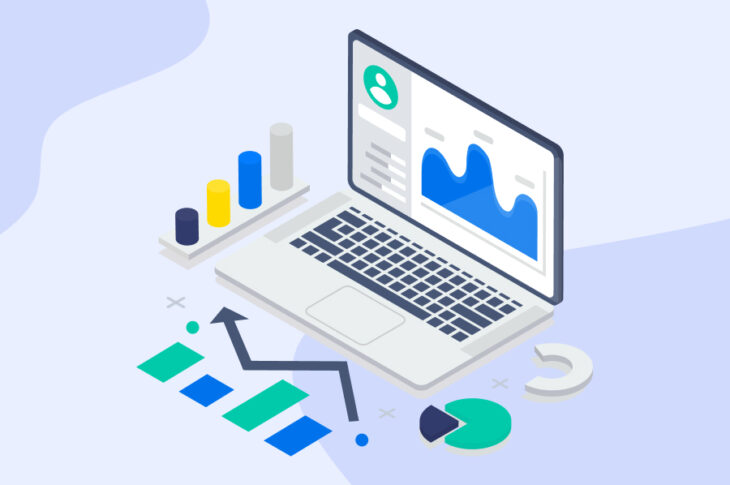 10. Tips for Making a Smooth Transition to GA4
Making the transition from Universal Analytics to GA4 can be a daunting task, but with proper planning and preparation, it can be made smoother. Here are ten tips to make the transition process easy. Firstly, start using GA4 on your website now so that you can get used to it before Universal Analytics is phased out. Secondly, run parallel reporting with both GA4 and Universal Analytics to ensure that you don't miss any important data during the transition period. Thirdly, create custom reports in GA4 to get the most out of the platform. Fourthly, use Google Tag Manager to track events in GA4 to make it easier to track them without code. Fifthly, implement the GA4 data stream to start collecting data. Sixthly, create a measurement plan to ensure that the data you collect is relevant and useful. Seventhly, enable enhanced measurement and use predictive insights in GA4 for better tracking. Eighthly, optimize your website for better tracking in GA4. Ninthly, use a data studio dashboard to visualize data and insights. Lastly, work with a Google certified partner to make the transition smoother.