Social media is a very effective tool you can use to effectively keep your existing customers engaged while luring in new customers and holding their interest at the same time. Social media for business is also about sharing information with your ideal customers, your target market, and your prospects so that they are drawn to your business like metal is drawn to a magnet. But they will only hang around if they feel part of a community that is providing them with value.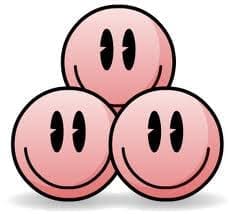 Levels of Engagement
Every company has levels of engagement. The goal for every business is to engage customers so much that they are loyal to your business an
d to your business only. The best example of a customer engagement strategy is a bank. The typical account a new customer comes in to open is a cheque account. While the banker is opening the cheque account, they are also telling the customer all about the benefits of opening a savings account.
A few weeks later, the customer receives an e-mail telling them that they are pre-approved for a car loan with the bank. Then a letter comes in the regular mail to introduce the mortgage division of the bank. In the end, there are customers that wind up with all of these types of accounts with the one bank.
These customers are more engaged than customers that only have one of these accounts. The more engaged customers are, the less likely they are to walk away from your business. Instead, the more loyal they tend to be. You can engage your customers and prospects using social media using a similar marketing campaign strategy as the bank.
Share Your Expertise
Because many of the prospects that find your business on social media may have heard of you but have not yet worked with you, your first goal is to engage them by sharing your expertise with them. One of the primary ways to do this is to share information with them that reveals to them what an expert you are in your industry, in your field, and in your business. Share information articles, tips, advice, and industry news so that you can position yourself as the go-to person for anything that has to do with your business.
Provide Exclusive Discounts
Another way to engage followers on social media outlets is to offer exclusive discounts, information. or deals they can't find anywhere else. While you will have some customers that visit your blog and also follow you on social media, you will also have followers on social media that do not necessarily visit your blog or website. Exclusivity via social media engages an audience that you may not be able to reach in any other way.
Social media is a very effective tool for engaging customers and prospects. The more ways you can engage these followers and the more social networks you can use to engage them, the more loyal our customers become and the more likely they are to remain loyal to your business.
For more information on the benefits of social media marketing and how to use it in your business, contact us on 1300 858665. You can also check out our range of services designed especially for Small businesses on this site.