Achieve incredibly quick loading times for your pages by utilising our user-friendly tool for testing web page speed!
Simply input your website's URL and obtain immediate results on the speed at which your pages are loading.
Improve the operations of your website and keep your visitors engaged by using our comprehensive testing system. Try it out now and see how quickly your pages really load!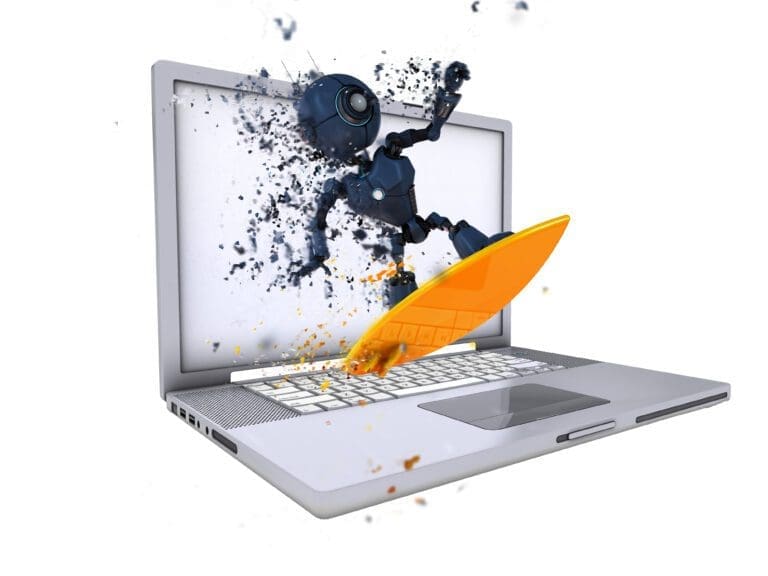 Test Your WordPress Site
Enhance the functioning of your website and increase its visibility on search engines by utilizing the Exposure by Design Page Speed Test tool.
This tool allows you to effortlessly check website speed and Core Web Vitals of your website, ensuring your visitors a superior experience.
You can use it to recognise slow-performing pages on your website or even compare your scores with that of your rivals.
Improve Core Web Vitals Of Your WordPress Site
Google's Page Experience Update includes Core Web Vitals, which are among the factors that affect your website's SEO ranking. For a comprehensive understanding of Web Vitals, you can obtain information here. Exposure by Design enables you to enhance your website's core web vitals score quickly.
Websites that are easily accessible on mobile devices tend to perform better in terms of ranking and conversion rates. Want to see how your website measures up on mobile responsiveness? Try using our Page Speed Test tool!
If the HTML, JS, images, and other components are smaller in size, the loading speed for your website will be faster for the visitors. It is important to monitor the website's resources to enhance the overall performance.
Total Blocking Time (TBT)
Having a long TBT can negatively impact the website user's experience by causing the page to be slower and less responsive, which emphasizes the significance of TBT.
Time To First Byte (TTFB)
The TTFB is a unit of measurement that determines how long it takes for the initial byte of information to arrive from the server. If this time is extended, it could suggest that the server is handling and reacting to the request very slowly.
First Contentful Paint (FCP)
The measurement of the time it takes for the initial page content to appear is called FCP. A lengthy FCP can significantly affect a website's user experience, as it may result in a sluggish and unresponsive page.
The metric evaluates the duration required for a webpage to react to user interaction. A prolonged FID can reduce the page's responsiveness and speed. It significantly impacts user experience.
Cumulative Layout Shift (CLS)
The CLS is a tool that gauges the stability of a webpage's design during loading. Any sudden changes in layout can leave users puzzled and annoyed. Through CLS monitoring, website owners can detect and resolve possible problems.
Largest Contentful Paint (LCP)
This metric gauges the duration required for the biggest element on a webpage to be completely loaded and appear visible. The largest element can be in the form of written content, images, or any other format of apparent material.
Why You Need To Optimize Your WordPress Site
Were you aware that Google has the ability to punish your website if its speed is slow? A website that takes a long time to load can irritate users and result in decreased traffic.
You need to enhance your website's functionality to provide visitors with an optimal browsing experience.
We can HELP!
Improve the speed of your web pages to enhance user engagement on your website and receive the advantages of higher search engine rankings.
Increase Conversion Rates
Increase the rate of conversion, and improve the generation of leads and sales. Aids in reaching goals by boosting sales.
Google views Core Web Vitals as a significant determinant of user experience when it comes to ranking websites. Enhance your SEO performance and reap the advantages of organic rankings.
Optimize For Target Audience
Improve your website's quality and boost the amount of visitors by optimizing it specifically for your intended audienc
Our team of experts can enhance your website's visuals, functionality, and credibility through our professional web design services.
The speed of a website has a direct impact on user experience. Therefore, as a brand, it is crucial to prioritise improving the speed of your website.
Don't just take our word for it
"One of my latest listings the vendor didn't want to promote the property on Realestate.com.au until after the Christmas period. Being able to suggest a softer approach over this time, being that I have the listing featured on my personal website worked really well. The result being that I sold the property for $1.55 Million in 3 days which is incredible! I've only had my website for 1 week and the investment has been returned many times over."
I love my website because it has given me another way to build my brand in the local community. It's mobile responsive and connects with social media witch makes it the complete package.
Being a relatively new agent I wanted a website to help build my brand as a professional real estate agent in the CBD and inner suburbs. I worked with Kyran to create a website to help achieve my goals. I was blown away with the end product and couldn't recommend Personal Agent Sites any higher.
On our first meeting I was immediately impressed with Kyran's enthusiasm, skills & raw knowledge of tomorrows online mediums. Kyran not only delivered a website above my very high expectations, BUT, it was on time and very cost effective! Rare in todays IT industry. My website is the core of my strategy to become Wynnum Manly's number one attraction agent, and already I'm reaping the rewards due to his outstanding work.
The new web site looks great, I'm sure it will serve me well. I appreciate your great insights and ideas. The format of my new site flows and is much more user friendly. I have no hesitation in recommending you to other agents.
We love new projects! If you're ready to get going click the button and let's get this ball rolling!