Custom Website Design
A Website Designed Specifically For You and Your Business
Professional, Branded Websites Made One At A Time
We understand that you are unique and that you're in business because you've differentiated yourself from your competitors in a way that is valuable to your clients and customers. And we know that one of the main goals of your website is to convince your site visitors of these things, so they'll want to work with you or buy from you.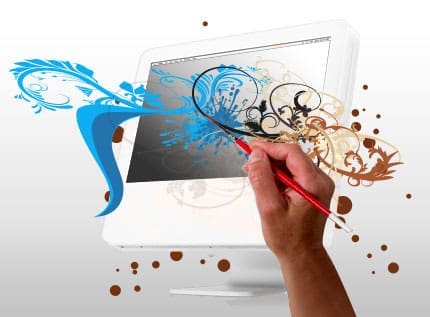 So we're going to help you put your best foot forward online, by giving you the best. And to us that means a custom web design, created just for you… instead of 'tweaking' some template that hundreds or thousands of other websites are using. Your custom website will showcase your specific offerings and engage your ideal customers, so you can meet your long-term business goals faster.
During our Design Process, that means we're going to take the extra time to understand your brand, your aesthetic preferences, your target demographic, and even your competition. And we'll make revisions to our original designs, based on your feedback, to ensure that the final designs are exactly what you were looking for. We'll translate your brand personality into a professional, modern, easy to navigate, conversion-focused custom website design that is structured to engage site visitors and illicit action (a phone call, a contact form submission, or a purchase).
Interested in Our Custom Website Design Services?
Our internet marketing team is here to help! Our custom website design services go above and beyond just "getting you a nice new website" — we're ready to help you with business branding, online marketing, SEO copywriting, and more. Give us a call today to learn more about how we can help you meet your long-term business goals through a custom website design.
Ready to talk about how we can help with your Brisbane Custom Website Design project?