If you own a small business in 2023, you will understand that web design errors can dramatically harm your marketing performance. In the digital age, substandard sites will damage your profits just as much as an inferior item or bad customer service. With over 80% of people often purchasing products or services online, outstanding web design is an essential feature!
While you may understand your web design requires enhancement, you may not know where to begin. To help you improve your web design and marketing, the web design team at Exposure by Design created this list of common web design mistakes. This is not an extensive list, but if your site isn't producing the outcomes you desire, it might be worth identifying if you need to fix any of the problems set out below.
Web Design Mistake 1: Keyword Over Optimisation
We have actually seen lots of people make the error of packing their page titles with keywords or targeting impractical keywords. For example, it's often a useless effort if a brand-new site in the online marketing arena is attempting to rank for a keyword like "inbound marketing." As this term may have too much competition.
In some cases, websites may target keywords that would draw in a lot of traffic but fail to convert this traffic.
From a user's perspective, utilising too many keywords in your material develops a bad user experience and makes it difficult to read your site. When it comes to search engines, Google Search Central points out that keyword stuffing can damage your website's rankings.
Conduct Correct Keyword Research
Start by producing a list of all the pertinent terms utilised to describe your business or service. Then, you can break these terms up into material or subject containers. For example, here at EBD, we have topic buckets like "incoming marketing," "web design," and "search engine optimisation."
The next action would be to fill these broad subject buckets with keyword expressions your future clients might use when looking for that type of content.
If you currently get a little traffic from Google, you can go into your Google Analytics to find the keywords individuals use to get to your site.
Aside from Google Analytics, you can also use SEO and keyword research tools like Ahrefs and SEMrush for more keyword concepts.
Web Design Mistake 2: Unclear Calls To Action
The first web design error we see is reasonably simple to rectify. Often, small businesses produce website pages without analysing what they desire the end-user to do. This is the notorious "call to action" of web design and it's a quite basic idea. Make certain to ask your website users to take an action while on your site.
Typical calls to action may include …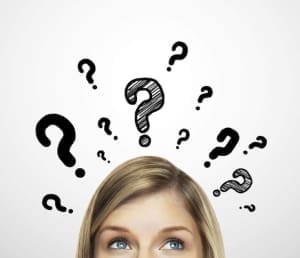 Call Now!
Request A Quote
Join Our Email List
Request Our Free eBook
Buy Now!
If you do not include a great call to action like this on a website page, there's an extremely real possibility your site users will check out the page in question and leave without taking any action. Remember, the objective of web design isn't simply to develop great material. It's to drive a business objective, be it consultations, sales, or subscriptions. Include a clear and engaging  Call to Action on your web pages to make sure your site visitors understand what you want them to do.
Web Design Mistake 3: Poor Mobile Performance
This website design error can be a revenue killer. It's no longer 2012 and most of Google's search traffic is now coming by means of mobile phones or tablets. If your site looks distorted, clunky, or awkward on mobile phones after a page load, you're essentially driving your site users to leave the site nearly instantly. That's a debilitating web design defect, particularly if you're offering products through an eCommerce shop.
To correct this, utilise the Google Mobile-Friendly Tool to identify if your website is optimised for mobile users.
If Google believes your website's mobile version requires work, then it's time to consider reassessing your web design. Google has a list of action steps and resources on repairing a website's mobile web design if you're technically capable to carry out, but the assistance and insight of a skilled web designer is recommended to prevent any web design further problems.
We have seen people try to fix things on their own and end up destroying their websites, so if you are not sure how to move forward then contact us at Exposure by Design to create a strategy.
We Design Error 4: Contact Information is Difficult to Find,
This is an error that's particularly expensive for e-commerce websites. If potential customers find it difficult to connect with you, they may lose trust in your service or product.
Make it Easy to Find Your Contact Information
Make it simple for visitors to connect to you by including your contact info like e-mail and telephone number on various pages on your site.
You can also connect to social network accounts to provide visitors with a method to engage with your firm.
Web Design Error 5: Excessive Clutter and Noise
This web design error is subject to personal opinion, however, it's still crucial. A chaotic website can be puzzling to users. If Web Design Error 1: Unclear calls to action, doesn't ask anything of the user, a chaotic site asks excessive things.
Should They Call You?
Should They Check Out Your Reviews?
Should They Scroll Through Past Jobs Photos?
Are There A Lot Of Advertisements On The Page?
There's no set guideline to identify if a page is too chaotic, however, an excellent starting point is your site's bounce rate. If your bounce rate, a measure of the number of users who leave your website without checking out another page, is higher than 40%,  you need to assess how your website appears to those users.
If you feel overwhelmed by the quantity of clutter on your page, it's most likely time to streamline things. To repair this, you can attempt …
Using bullet points to spread out your information;
Restricting the variety of graphics and videos to 1-5 per page, depending upon the length of your material;
Keep your colour pattern centred around the white area.
Web Design Error 6: Not Sticking To Google's Best Practice Guidelines
This web design error covers a host of search engine marketing best practices. Everything from SEO classification, pop-up ads, social network presence, and a bad user experience could diminish you in the eyes of Google and cause you to not be ranked in Google searches. This web design mistake requires the attention of a knowledgeable website developer to remedy, especially considering that Google's policies are continuously being updated. The following are excellent starting points.
Prevent Popup Advertisements, Interstitial Ads, or Distracting Advertisements.
Prevent Backlinking To Disreputable Websites.
Use Schema Mark Ups To Assist Google in Understand The Classification Of The Page Better.
Use Alt Text To Classify Images
Create A Sitemap
This is, undoubtedly, an extremely technical element of web design. Connect with our team for additional information!
Web Design Error 7: Unattractive Graphic Style
Once again, this web design mistake is subjective, however, that does not make it less critical. Frequently, a website can have the ideal call to action, be mobile-friendly, be well laid out, and comply with Google's best practices and still struggle. If this is the case, it might be worth reviewing the website and identifying if the website is visually enticing. Uninspiring graphic design won't paralyse your site's effectiveness as much as other style flaws noted here, however, it might be the place to review for improvements.
Try utilising tailored images and videos to keep the user's attention on the web page longer. Again, take a look at the bounce rate of the page in question. If it's over 40%, it's time to examine the page from the user's point of view. Chances are, attractive graphic design might help substantially.
Fixing your web design is an important next action for your marketing, but it does need knowledge and proficiency. We are here for a complimentary assessment to evaluate your online marketing. Maybe you just need a site refresh. Maybe it's more affordable for you to buy an entirely new website. Our team can examine your particular site to make a customised recommendation for your particular.
All of our sites are …
Custom Built On WordPress
Correctly Branded
Mobile-Friendly
Designed With SEO In-Mind
Firmly Encrypted
E-commerce & Plugin Compatible
Supercharge your marketing with a powerhouse team of web designers! We have actually helped small companies all over Brisbane and SouthEast Queensland grow their site presence and are here to assist you do the exact same thing!
Other articles you may like to read:-