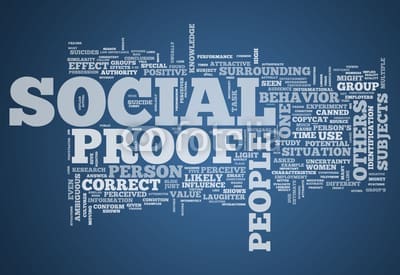 Are you a business owner? Are you struggling to get conversions on your order pages? You know that social proof is important. So, how can you add social proof to your landing pages? This article will show you exactly how you can get boat loads of social proof on your landing pages.
What Is Social Proof?
Social proof refers to the number of positive influence gained when a person finds out that others are doing something. An example is when you see a  long line outside a restaurant and assume that the restaurant is really great because it's with high demand. The same goes when many customers choose which movie to see based on its score on IMDB.com or Rotten Tomatoes.
5 Ways to Use Social Proof on Your Landing Pages
1) Customer Testimonials       
Short messages from your happy customers can do great wonders for your conversion rate, and it's no surprise that this is one of the more common uses of social proof on landing pages and homepages alike. You can post these messages as a quote and locate them below the form or under the image on your landing page, and boost credibility by including a photo, name, company, and job title along with their quote.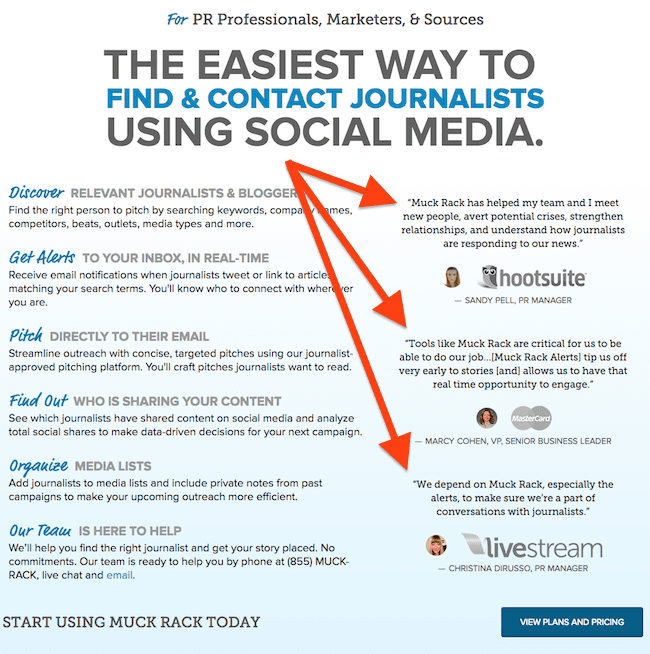 2) Case Studies
If you want to take your customer testimonials a step further, link those short quotes on your landing page to case studies. It's great to have testimonials of clients and post them on your website, so people won't have a hard time in realising your legit.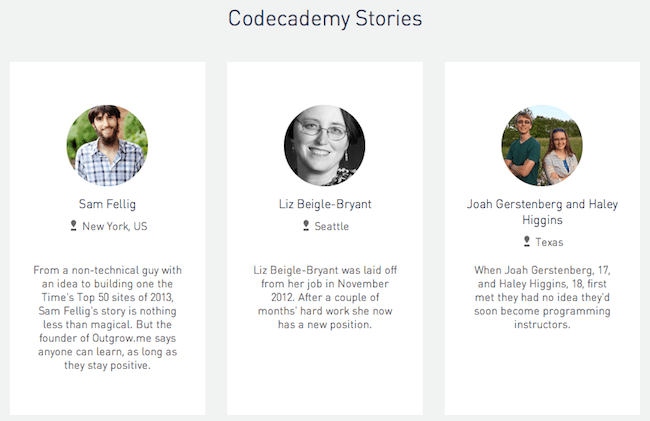 3) Number of Shares
Social sharing buttons showing the number of shares for example, is the blogs about twitter, or Facebook, when people like the article, the number of shares goes up and this is a great form of social proof. If a person sees that a landing page was shared a lot on social, it gives it more credibility.

4) Embedded Social Media Posts
Another great source of a social proof is within social media. Monitor your social media activity and presence regularly to find Facebook, tweets, posts or status, Instagram posts, and so on that will positively reflect on your brand. On Twitter, you can track, retweet the mentions of your offers, products/services, or company with a third-party tool like Social Inbox.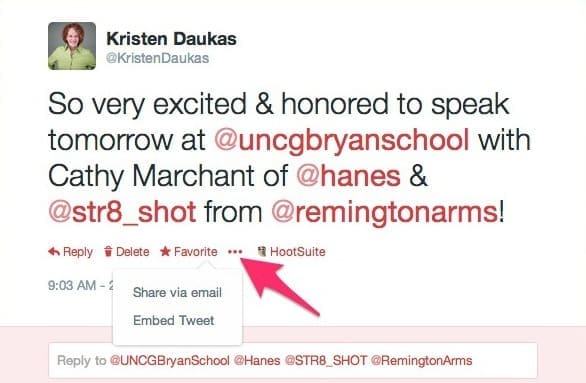 5) The Number of Users and Downloads
Showing how many people were able to use or have downloaded the offer is a new form of social proof. For example, when McDonald's displaying their signs and boasting "Billions and Billions Served."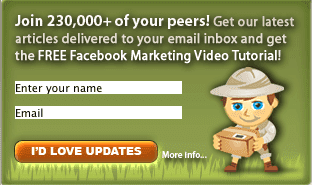 A great email opt in form on the Social Media Examiner Website
Bonus: Other Ways to Gain Trust On Your Landing Pages
1) Trust Seals
Trust seals refers to the symbols that helps reassure website visitors that the sensitive information locked in their viewers is secured with the company they're sharing it to
In theory, people will feel better about sharing and filling out your forms with their information if you use a trust seal however, that's not the same for all companies.
2) Privacy Policy
Sometimes, people are hesitating to convert a landing page unless you tell everything out that one wont be sharing their personal or business information. One or two sentences about the use and collection of their information can do the trick. You can link to your privacy policy in the form and make sure the link given opens up a new tab so they aren't directed away from the landing page. Like with trust seals, privacy policies are something you'll have to experiment with to see what works with your audience.