As a real estate agent, your brand is your livelihood.
Personal Branding is about identifying and communicating what makes you unique, relevant, and important to your target audience.
If you understand your values, passions, and strengths, you can leverage this information to separate yourself from your competitors and create a brand that really stands out.
Here is an article I wrote on using your values and passions to create a personal brand.
I've put together a list of 5 must-dos when building your personal brand, plus some actionable steps that you can implement into your business today.
Brand Yourself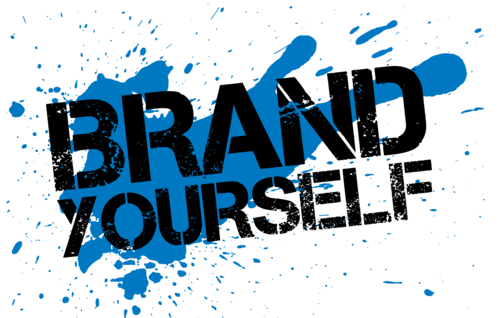 Create a brand that gives people the ability to recognise who you are as an agent. There are many ways that you can brand yourself.
You could brand yourself based on the types of houses you sell. Ian Watt brands himself as the go-to guy for luxury condominiums.
Or you could brand yourself with other descriptive words, like Kerry Parkes, who says, "Get moving with Mr. Enthusiasm."
Create something that reflects who you are and what you deliver to your clients.
Brand Your Area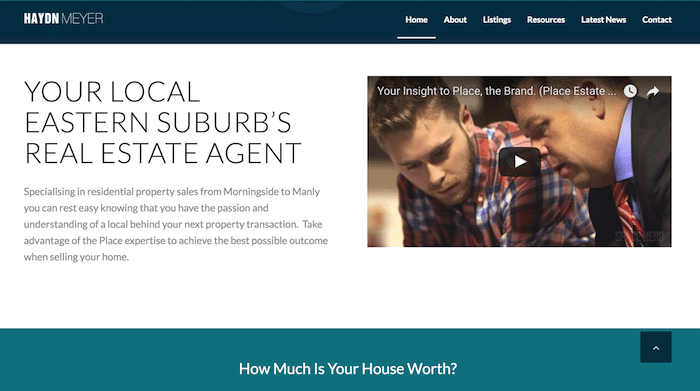 Creating a brand for the area that you serve can be a powerful way to communicate with your target clients in that region. I'm talking about creating a nickname for the suburbs that you service, e.g., Brisbane Seaside or the Inner West.
Short names, like those that are easily identifiable by the people that live in them. People who live in the Inner Western suburbs know that you are talking about them if you say "Inner West".
It is a much easier way to communicate with your target market by saying something like "I'm selling the Inner West" rather than having to list each suburb you service individually.
You can create a real community feel when you are talking to people by using a name for the area. For example, if you put a post on Facebook titled "7 ways Inner West Homeowners are increasing the value of their property,"
It is more attractive and enticing for someone who lives in that area to click through and read that article.
People in the community may already refer to your area by a nickname. If that is the case, I wouldn't recommend trying to create something new, as it could cause confusion.
Build Offline and Online Assets
When building your personal brand, there are certain things that communicate your brand message to your target audience. Assets are things that you own and control, like your personal website and blog, but they are also things like your social media usernames and Facebook Profile. Offline assets are things such as business cards, bus stops, or traditional newsletters.
If you haven't already, you want to secure all of your brand's names across the big social networks and register your domain.
You can use a tool called NameChk to see if your desired username is available across hundreds of social media sites.  Namecheck also shows you a list of domain availabilities.
Check to see which names are available across these platforms. The ideal result would be that your full name would be available on each of these platforms. However, if you have a common name, it will most likely be taken already. If this is the case, you will need to come up with a variation.
Try and keep your username as short as possible, as this is easier for people to remember, easier to type, and easier to put on other assets like flyers and websites.
If your full name is available to register as a domain name, I highly recommend purchasing it, as this is highly valuable online real estate.
---
Register your New Domain here.
---
There are hundreds of social networks on which you can register usernames. Many of them you won't ever use, and there is not much point in being on them.
Here are the 7 I recommend securing a username on:
Facebook
Instagram
Twitter
LinkedIn
Youtube
Snapchat
Pinterest
TikToc
Domain Ownership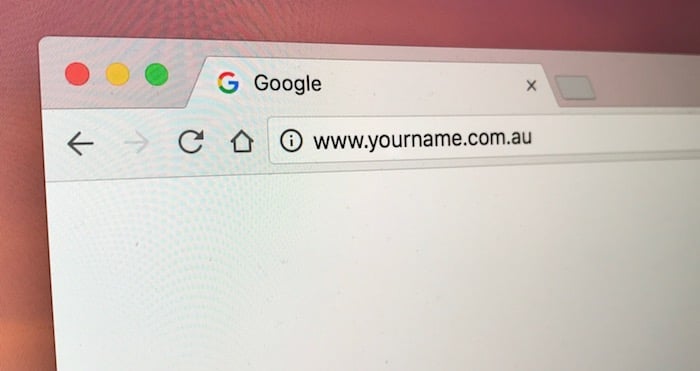 Your personal website is the most important part of your branding strategy. It is the hub of your marketing activities, and all efforts should lead back to it. Securing your usernames on social profiles is important, but securing your own domain should be number one on the list.
The reason behind this is that you own and are in control of the content on your own website. You are in charge of everything on your site, and it can grow with you.
If you were to build your entire branding strategy around a Facebook page, you would be giving control of your most important asset to somebody else. Facebook often makes changes that affect the way pages can operate.
Your goal should be to use social networks to attract and build an audience, but then direct those people back to your main site, where you are in control of everything. Your personal website also gives you the opportunity to capture the names and details of people to generate leads.
The best possible domain name is one that fits your prefered name.
You can use Crazy Domains to check availabilities and register a domain name.
You also want to stick to either, .com or.com.au as a domain name, as these are the most recognised domain suffixes.  The new, .au is available and no doubt, over time, will become more recognisable, but for now it isn't the main game.
Here are some examples of our client's domain names:
You also want to register similar domains and forward them to your main domain.
For example, if your website is built on yourname.com.au
You can also register yourname.com and forward that domain to yourname.com.au so that no matter which variation somebody types in, they arrive at your site. It is common for people to accidentally type in .com instead of .com.au and vice versa.
It's better to take the extra time to get both domains rather than have people get error messages because they typed in the wrong domain suffix.
Registering both variations gives you more complete ownership of your online assets.
Another example of registering similar domains is what we did for Jonathon Bird
He decided to register
http://jonathonbird.com/
http://jonbird.com.au/
No matter which one of these domain names you go to you end up back on his main site. This makes sure that he doesn't lose any potential clients who enter the wrong URL.
You may also find it valuable to secure domains related to your area eg. AscotRealEstate.com.au
These domains are valuable for SEO purposes if you were to build a blog on one, but can also just be forwarded to your main website for the time being.
Personal Website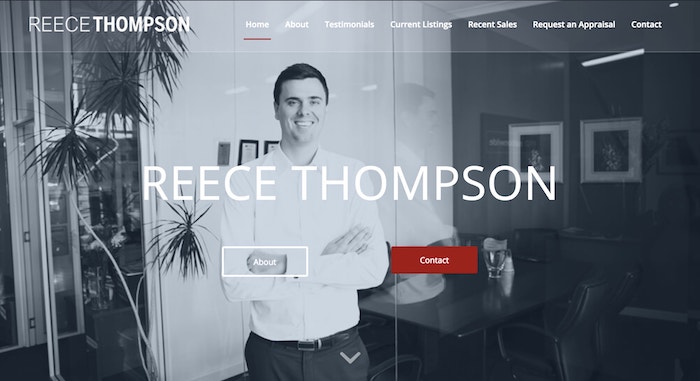 After you have secured your domain names, the next step is to create a professional website. This gives you a platform to communicate with your target audience on a medium that you have complete control over.
Unlike social media profiles, where you cannot control the layout, features, style, and colours of your page. Your own website gives you complete control over how you display your brand.
Here are a couple of must-have features for your personal website:
1. Professional Photo 
A professional photo of yourself needs to be positioned front and centre on the homepage. Your photo should represent the image that you want to display to your target audience.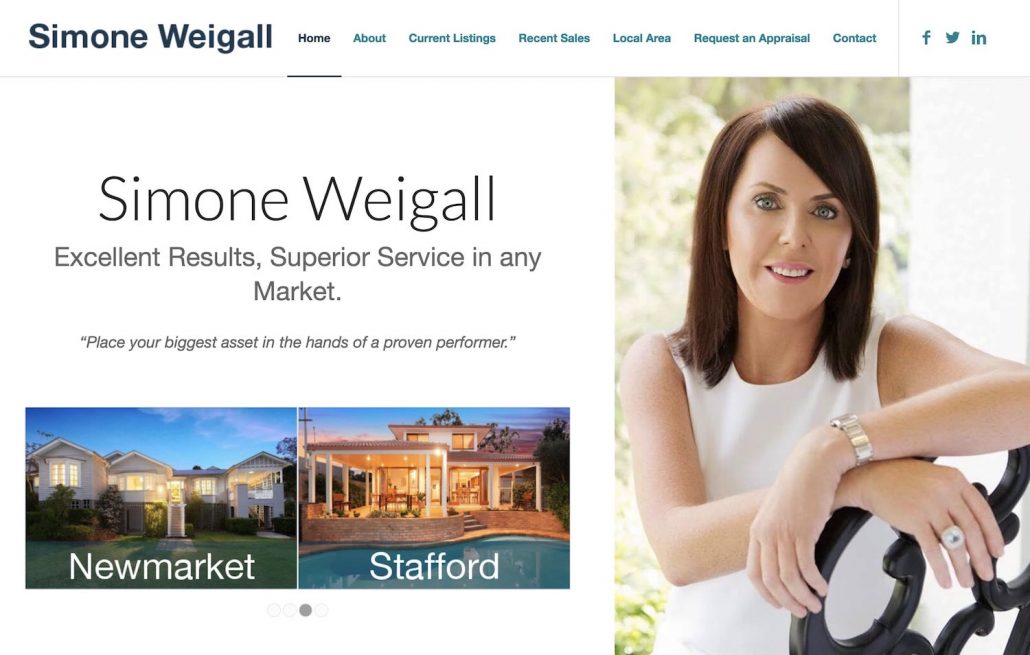 2. Your name
People will come to your site and won't always know whose site it is. You want them to see your name and photo as soon as they land on your website.
3. About Page
When potential clients are viewing your website, they are going to want to find out a bit more about you. This is where you can tell your story and highlight areas that make you stand out from the competition.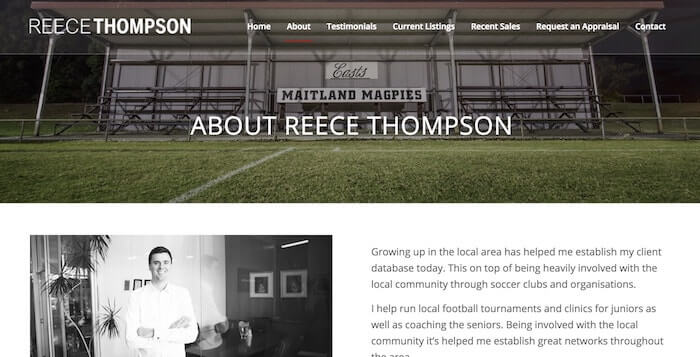 4. Testimonials
Social proof is incredibly important for building your brand. 72% of consumers trust online reviews as much as in-person recommendations.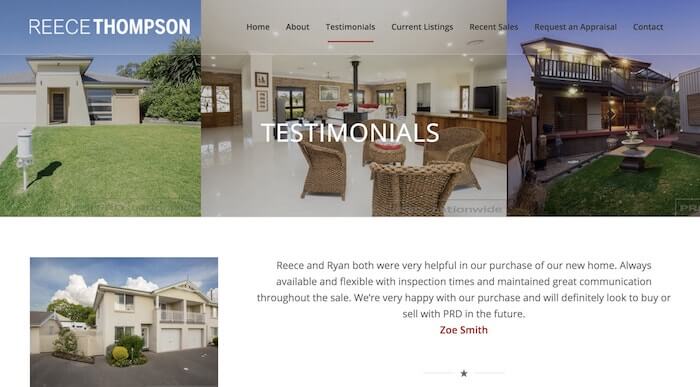 5. Call to Actions
No matter how good your website looks, there is no benefit to you if it doesn't generate enquiries and leads. You need to have multiple calls-to-action across your website.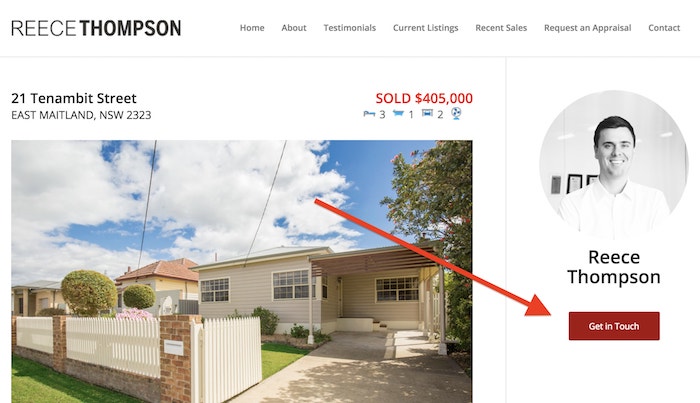 7. Options To Contact You 
If people are searching for you online, there is a high chance that they want to get in touch. The best way to allow them to do this is to have a contact page with all the best ways to get in touch with you. You then need to make it easy to find this page. Adding a button on the homepage as soon as the page loads work great as people can't miss it.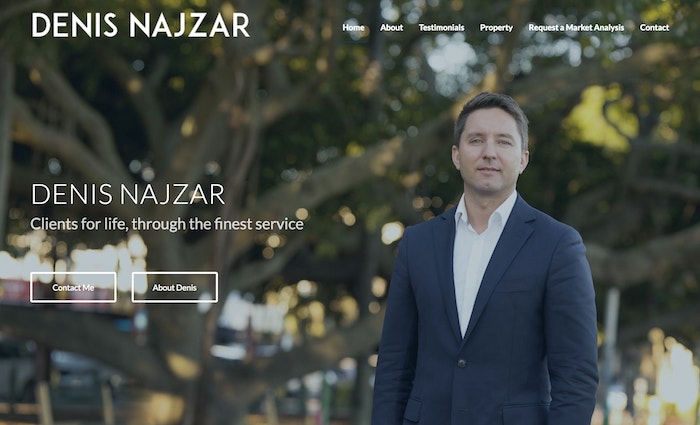 8. Blog
A blog gives you the ability to communicate with your target audience by providing fresh, relevant content. You can showcase your knowledge, expertise, and personality through your blog posts. With a targeted blog strategy, you can attract your ideal clients to your website, where they can get to know you.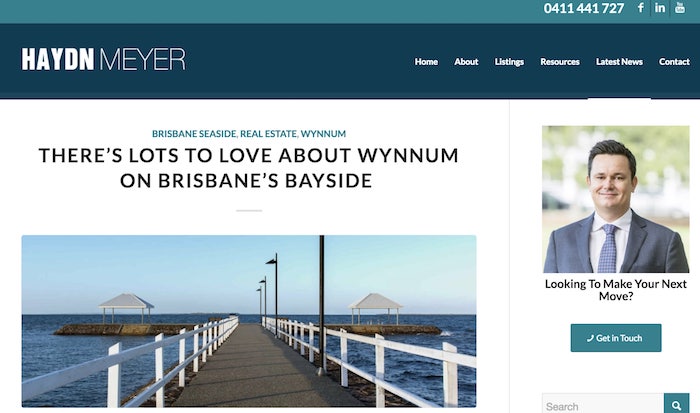 Those are just a couple of tweaks that you can make to your website that can help build your brand and get you more leads.
Conclusion
Throughout this article, we have given you 5 great ways to build your personal brand. Take inspiration from others doing well, but always focus on how you can differentiate yourself and create your own brand.
Are there any other things that you are doing to build your personal brand as a real estate agent? I would love to hear about them in the comments below.